Western Australian Maritime Museum-Open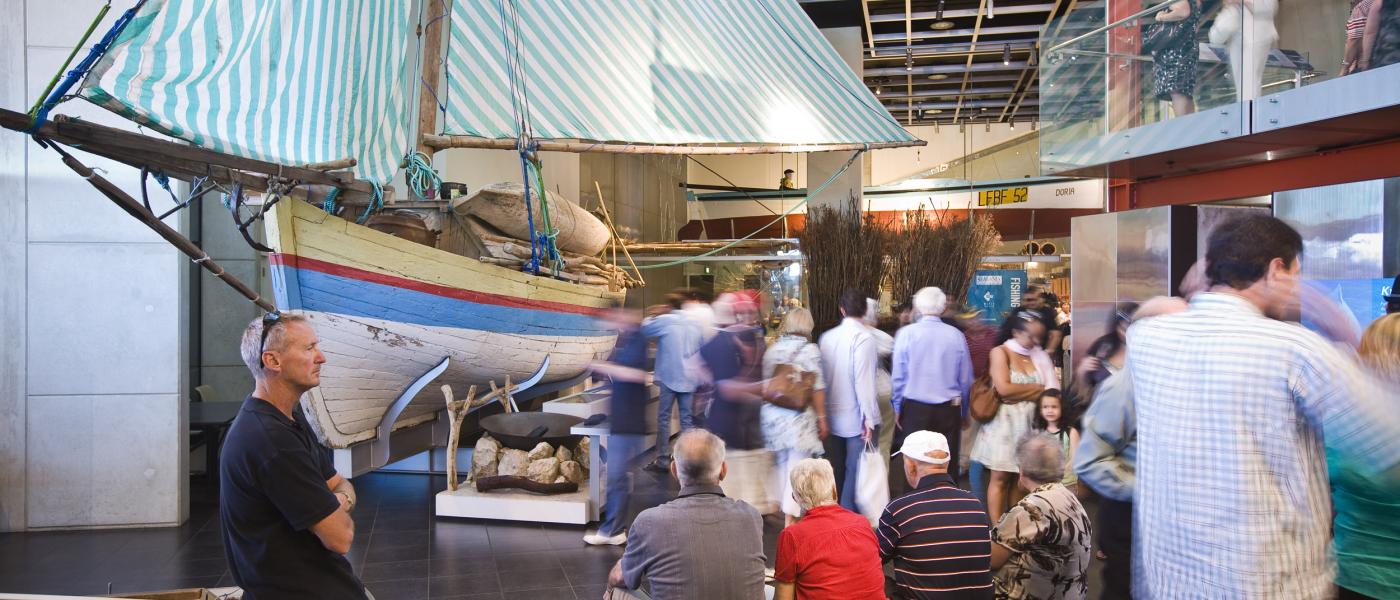 Western Australian Maritime Museum Opening Hours
Day Opening hours
Monday 9.30am - 5.00pm
Tuesday 9.30am - 5.00pm
Wednesday 9.30am - 5.00pm
Thursday 9.30am - 5.00pm
Friday 9.30am - 5.00pm
Saturday 9.30am - 5.00pm
Sunday 9.30am - 5.00pm
ANZAC DAY 1.00pm - 5.00pm
Christmas Day Closed
Boxing Day Closed
New Years Day Closed
Good Friday Closed
Admission
Prices effective 9 April 2016
Museum Entry Submarine Ovens` Joint Entry
Adults $15.00 $15.00 $25.00
Children* FREE $7.50 $7.50
Concession^ $7.50 $7.50 $13.00
Family† $30.00 $35.00 $55.00
* 5-15 years
^ Concession applies to students and seniors
† Up to two adults and three children
` Bookings are advised and can be made by calling 1300 134 081 or at reception.
On the second Tuesday of every month there is entry to the Western Australian Maritime Museum by donation.
Museum cafe opening hours
Monday to Friday: 9.30 - 4.00pm
Saturday: 11.00 - 4.00pm
Sunday: 9.30 - 4.30pm
When & Where
Happens: Monday, Tuesday, Wednesday, Thursday, Friday, Saturday, Sunday
Times: 9.30am-5pm
Web Links
→
Western Australian Maritime Museum-Open
→
www.museum.wa.gov.au/maritime
→
www.transperth.wa.gov.au
→
www.captaincookcruises.com.au
→
www.facebook.com/wamuseum
→
www.twitter.com/wamuseum
❊ Be Social ❊
Publisher Statement
: Details can change at any time. Readers are advised to check with the advertiser (links above) before proceeding.
➼
Advertising Disclaimer
Update This Page