Sky High: Australia's Best Views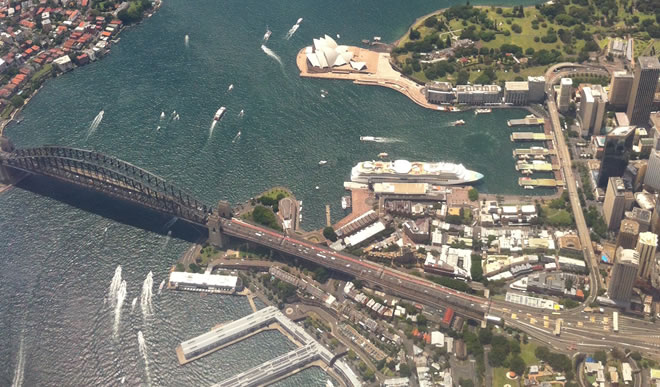 Looking out a plane window is one thing but if you really want to see the most iconic parts of Australia from a higher persepctive here are 8 of the best views in the nation..
1. Adelaide Oval Roof Climb | 50 Metres
Get ready for an exhilarating adventure across Adelaide Oval's unique roofline. Be led along the impressive curved roofline of Adelaide Oval's Western Stand by your RoofClimb Leader before navigating your way across a narrow bridge to the southern Riverbank Stand.
Adelaide Oval
Roof Climb
2. Sydney Tower | 309 Metres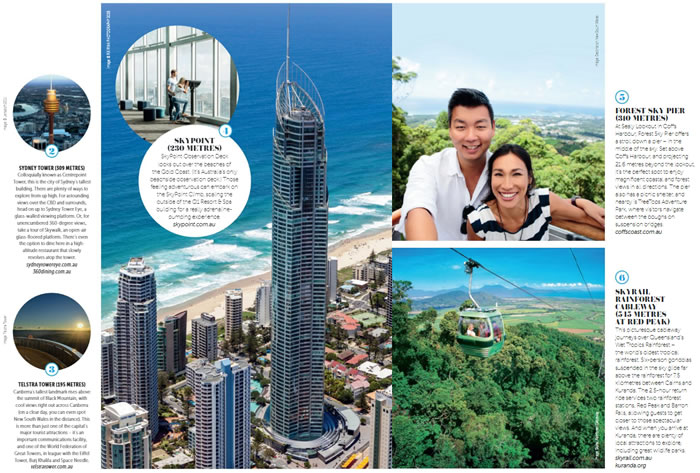 Sydney's best views are from the Observation Deck of Sydney Tower. Visit this awesome family-friendly attraction to make the most out of your trip to Sydney. Sydney Tower Eye will let you enjoy 360-degree views of the city skyline as well as the beautiful harbour and iconic sights such as the Sydney Harbour Bridge and Sydney Opera House.
Sydney Tower
Observation Deck
3. Telstra Tower - Canberra | 195 Metres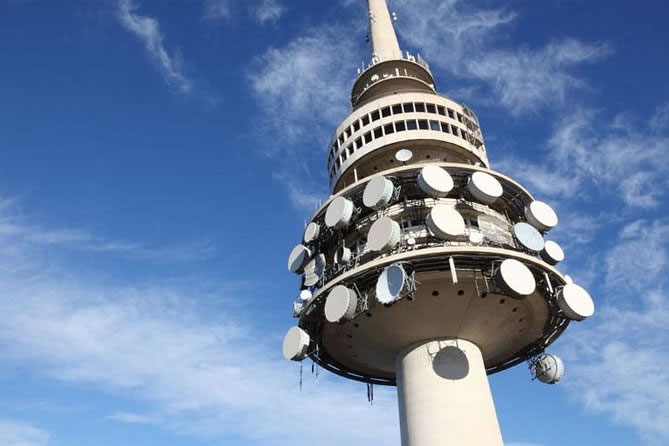 Telstra Tower is Canberra's iconic telecommunication tower rising 195.2 meters above the summit of Black Mountain in Australia's capital city. It is not only a landmark and one of Canberra's most visited tourist destinations but also offers 360 degree panoramic views of Canberra and its surrounding countryside from an indoor observation deck.
Telstra Tower
Observation Deck
4. Q1 Building | SkyPoint - Surfers Paradise | 230 Metres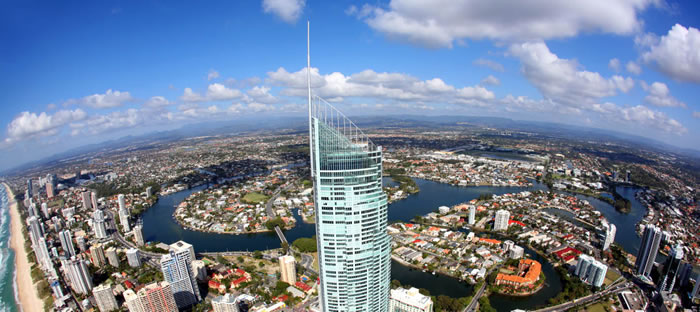 For sweeping views of the greater Surfers Paradise region climb atop Australia's highest external building and one of Queensland's most recognised land marks; the Q1 Tower with SkyPoint Climb.
Q1 Building | SkyPoint
Observation Deck
5. Forest Sky Pier | Sealy Lookout | 310 Metres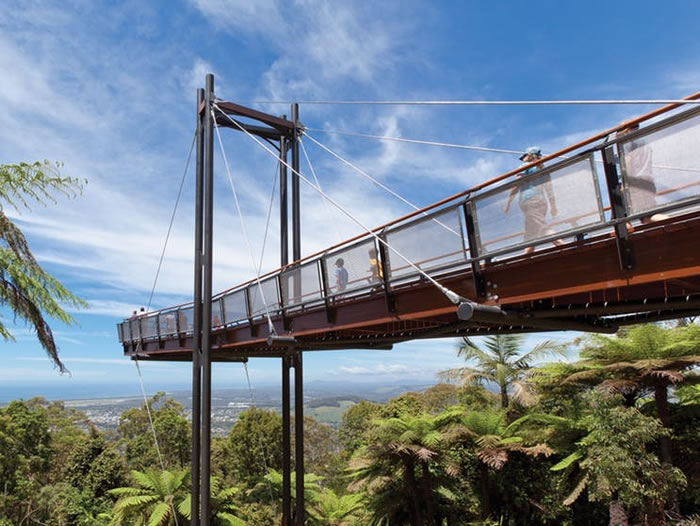 The Forest Sky Pier at Sealy Lookout is a unique way to experience the Coffs Coast and mountain views. The Forest Sky Pier is located on an escarpment 310 metres above Coffs Harbour and only 9km from the city centre. It projects 21.6 metres beyond the original lookout and offers an expansive vista encompassing Coffs Harbour city its foreshore and marina Solitary Islands Marine Park surrounding mountain ranges and the coastline far into the distance.
Forest Sky Pier
6. Skyrail Rainforest Cableway | 545 Metres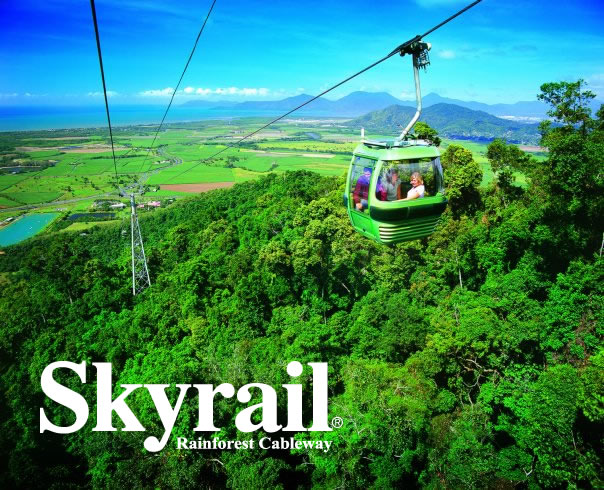 Skyrail Rainforest Cableway Queensland. The iconic Skyrail experience is a must do Cairns attraction that provides a truly unique perspective of Australia's World Heritage listed tropical rainforest - immersing guests in the sights sounds smells and tranquility in one of the most botanically fascinating areas on earth.
Skyrail Rainforest
Scenic Railway and Skyrail
7. Sydney Harbour Bridge | 134 Metres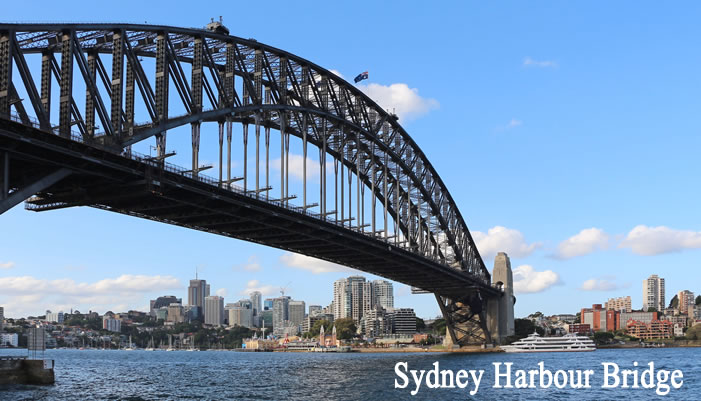 The Sydney Harbour Bridge affectionately known as the Coathanger is considered the world's greatest arch bridge and one of Australia's best-known landmarks. Made of steel it contains 6 million hand driven rivets. The surface area requires painting is equal to about the surface area of 60 sports fields. The Bridge has huge hinges to absorb the expansion caused by the hot Sydney sun.
Sydney Harbour Bridge
Sydney Harbour Bridge Climb
8. Eureka Tower | 297 Metres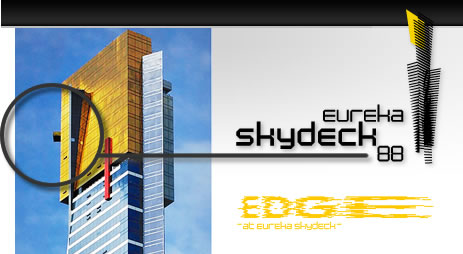 The world's tallest residential tower is the Eureka Tower located on the southbank of the Yarra River in Melbourne Australia. Melbourne's Eureka Skydeck is the highest point in the city and a must-do for any visitor to Victoria's capital! Skydeck 88 is the only observation deck in the world that can thrill you with 'The Edge' - a glass cube which projects 3 metres out from the building - with you in it - suspended almost 300 metres above the ground!
Eureka Tower
Eureka Skydeck 88
---
Source:
TigerTales Magazine
- Dec 2019/Jan 2020
Published on Nov 26 2019
Tigerair Australia is a popular low-cost airline transporting more than 4.5 million passengers around Australia every year.
---
❊ Web Links ❊
➼
Sky High: Australia's Best Views
→
Disclaimer
: Check before making plans
...
Update Page