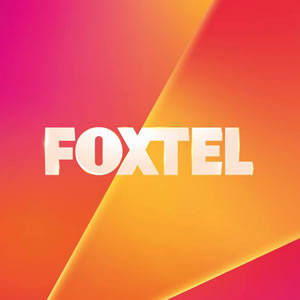 Give your TV superpowers with brilliant technology included in all TV packages
Foxtel iQ3
iQ3 - our ultimate set top box
Foxtel iQ2
Puts you in control of your entertainment
Discover the best in home entertainment with our massive selection of channels
Foxtel
Foxtel is one of Australias most progressive and dynamic media companies, directly employing around 2,800 people, and delivering a diverse subscription television service to both regional and metropolitan areas over cable, satellite and broadband distribution.
We offer a better entertainment experience every day to each one of our 2.3 million subscribing homes through delivery of exclusive and inspiring programming across all genres, the worlds most popular channel brands, and investment in high quality local content.
The Foxtel Television Centre at North Ryde in Sydney is the headquarters of Foxtels national subscription television operations and houses Foxtels television studios, broadcast operations and cable and satellite transmission facilities.
Foxtel also operates two Customer Solutions Centres based at Moonee Ponds in Melbourne, and Robina on the Gold Coast.
Foxtel is owned by
Telstra Corporation
(50%) and News Corporation (50%).
7TWO & FOXTEL
7TWO has disappeared off FOXTEL which has customers every angry specially as it is just prior to the Olympic Games.
The big question is who is responsible? Foxtel or Channel 7 (Network Seven)
Read More..
Feedback
Use the Contact button to send your views on Foxtel.
❊ Web Links ❊
➼
FOXTEL
➼
www.foxtel.com.au
➼
Foxtel Community - Where Members Support Members
➼
www.facebook.com/FOXTEL
❊ Also See.. ❊
➼
Fox Footy | AFL
❊ Be Social ❊
Update This Page