The Laugh Resort | Comedy Club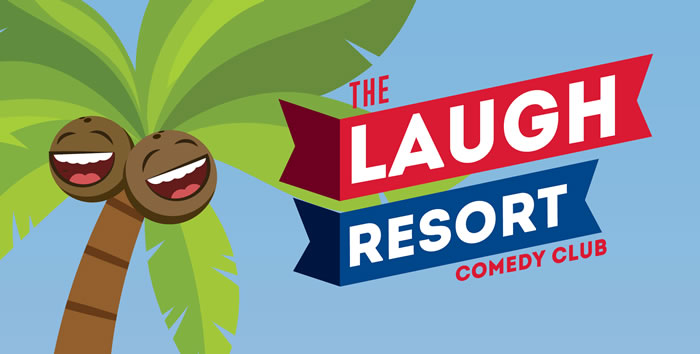 The Laugh Resort truly is a comedy club run by and for the Perth comedy industry and we welcome new members to be a part of it.
Live local, national and international stand-up comedy presenting during FRINGE WORLD and on the 3rd Wednesday of every month year-round. Located opposite Perth Underground Station.
With alumni including Dave Hughes, Rove McManus, Claire Hooper, Dave Callan, Sami Shah and many more, this is the place you'll see the comedy stars of tomorrow, and where international acts might just drop in when they're in town (Stewart Lee, Tim Minchin).
What started as a bunch of actors and open micers trying their hand at stand-up in the late 1980s became the organisation from which the comedy scene in Perth, Western Australia, would grow up around.
In 1991 The Laugh Resort became a fully fledged Incorporated Association of stand-up comedians - the only one in Australia, that we know of. (If there are others out there in the world, we'd love to connect with you.)
Comedy nights in and around Perth continue to come and go, while The Laugh Resort has kept the heart of Perth Comedy beating, presenting regular shows, workshops and the annual peer-nominated Perth Comedy Awards 'The Dousties' (est 2000), over three decades.
As a not-for-profit, we rely on our membership and audiences, with over 90% of ticket sales going directly back to our performers.
Your continued support is invaluable. 'Like' The Laugh Resort to receive regular updates about show line-ups and special events.
If you're a working comedian in Perth, or just starting out, The Laugh Resort provides advocacy, advice, opportunities and other benefits to its members for an annual membership fee of only $15 (contact thelaughresort@gmail.com for membership info).
Plus, members decide who's in charge by voting or nominating for positions on our board - elected annually (functioning on a volunteer basis meeting approx. every 6 weeks) - and the Manager, who programs all workshops and events and rosters acts and staff for our live shows..
25 Years of Perth Comedy
The Laugh Resort was incorporated in 1991 by a group of Western Australian comedians to encourage and promote all forms of live comedy entertainment.
For two and a half decades, Perth's longest running comedy club presented a changing weekly lineup of the newest and best local, national and touring comedic talent.
To date it remains Australia's first and only known Incorporated Association run by and for the comedy industry.
Stay tuned to see where The Laugh Resort will be presenting its next stellar line-up.
THE HISTORY OF JOKES
We've been a launching pad for comedians including Dave Callan, Rove, Claire Hooper, Jim Jefferies, Xavier Michelides and Hughesy.
From Aussie legends such as Greg Fleet and Chris Franklin, to international comedy superstars Tim Minchin and Stewart Lee, many a comedy icon has dropped in to grace The Laugh Resort stage.
BY THE JOKES, FOR THE JOKES, AND NOTHING BUT THE JOKES
The Laugh Resort has been not-for-profit from the beginning.
We bring you great comedy because we love it.
All income generated goes to the comedians who perform in our shows,
and to providing opportunities for Perth comedians for the betterment of Perth Comedy.
---
❊ Address & Contacts ❊
⊜ 376-420 Wellington St Perth Western Australia
Map
---
❊ Web Links ❊
➼
The Laugh Resort | Comedy Club
➼
www.facebook.com
➼
www.thelaughresort.com.au
❊ Be Social ❊
→
Disclaimer
: Check before making plans
...
Update Page