Film | Perth
Going to the flicks
Perth loves its cinema.
FILM GUIDE

Alliance Francaise French Film Festival 2019
THIRTY AND THRIVING! 2019 marks a momentous celebration of 30 YEARS of joy laughter unexpected journeys surreal encounters and sometimes even tears... The 30th Alliance Française ..


American Express Openair Cinemas
We have 34 screenings taking place from 7th March - 14th April 2019. Ozone Reserve, East Perth - March 7 - April 14 2019 Don't forget we're doggy friendly too and encourage all pet ..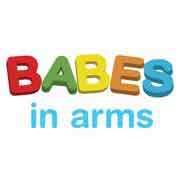 Babes In Arms | Event Cinemas Innaloo
Babes in Arms sessions are special screenings for parents who may have a squirming, gurgling, fidgeting, bawling bundle of joy who may be the most beautiful baby in the world but not the b..


Rooftop Movies | Summer Season
Rooftop Movies - Perth's most spectacular urban outdoor cinema is back with a crowd-pleasing line-up of blockbusters, new releases and throwback favourites and a brand-new look that will t..


What's Showing | Latest Films
The latest films reviewed by EG, the entertainment guide to plan your weekend and beyond. Check out the latest films, Hollywood blockbusters and locally made independent films released ..

Film Links
Local Cinema
eventcinemas.com.au - Innaloo GC Vmax Moonlight Cinema Perth Morley Whitford
hoyts.com.au - Carousel (LUX) Garden City (WA) Millennium (REC) Southlands (WA)
Australia
Home
|
Cinemas
|
Festivals
|
Perth Films
|
Now Showing