What's Showing | Latest Films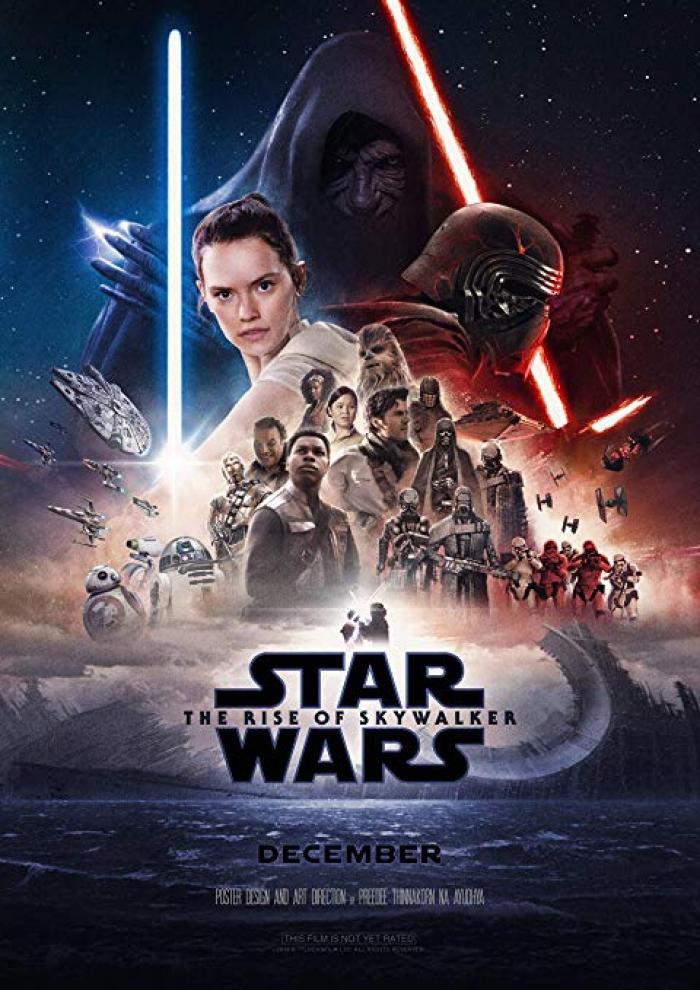 New movies in cinemas this week reviewed by EG TheAge, the entertainment guide to plan your weekend and beyond.
The latest films, Hollywood blockbusters, locally made independent films.
Includes Oscar-nominated films, award-winning films.
Last updated: 11 October 2019
NEW THIS WEEK
HUSTLERS
(110 minutes) MA15+
If you're after a fun movie about how men and women mutually exploit each other, you could hardly do better than Hustlers, the second feature from writer-director Lorene Scafaria. This is based on a real case, detailed in an article in New York Magazine, about how a group of former strippers conspired to lure wealthy men, drug them and drain their bank accounts. JW
JUDY
(118 minutes) M
In Hollywood's pantheon of doomed idols, Judy Garland is up there with James Dean and Marilyn Monroe. Renee Zellweger's performance in British director Rupert Goold's film is an act of immersion, concentrating on Garland's last year, while flashing back from time to time to her MGM adolescence. It's a fitting homage to the enduring power of a great artist. SH
NOW SHOWING
JOKER
(122 minutes) MA15+
Even before its release, audiences have been primed to regard Joker as a serious work of art, especially since it was awarded the prestigious Golden Lion at this year's Venice Film Festival. It is an interesting cultural phenomenon, but whatever its pretensions, this is undeniably a comic-book movie. Mentally ill sadsack Arthur Fleck (Joaquin Phoenix) is a Joker who doesn't know how to tell a joke, and never learns. Director Todd Phillips has made a career out of manchild movies and here is another, with Phoenix again playing the morose lead; potentially violent, inarticulate yet with glimmers of sensitivity. JW
My 17yo son says this is the best film he's seen in a long time.
RIDE LIKE A GIRL
(98 minutes) PG
We may one day have a film that exposes the rough underside of the Australian horseracing industry but Ride Like a Girl isn't it. There's nothing forensic about Rachel Griffiths' biopic of Michelle Payne, the first female jockey to win the Melbourne Cup. SH
AD ASTRA
(122 minutes) M
This is an acting challenge that Brad Pitt meets impressively, letting emotion surface seemingly against his will. Earth has been hit by a series of electrical storms and astronaut Roy McBride (Pitt) agrees to follow in his missing father's footsteps in the hope of learning what's really going on. JW
ANGEL OF MINE
(98 minutes) MA15+
An Australian adaptation of a 2008 French film (L'Empreinte de l'ange ), this tense, handsomely mounted, somewhat creepy film about maternal instincts is set and shot in Melbourne. Noomi Rapace plays Lizzie, a woman who sees sevenyear-old Lola at a children's birthday party and instantly knows â€' not just thinks â€' this is the daughter she lost seven years earlier in a fire. PB
ANIMALS
(109 minutes) MA15+
For anyone who has ever woken up with a mouth like the bottom of a budgie's cage, Animals will ring some familiar bells. It follows party girls Laura (Holliday Grainger) and Tyler (Alia Shawkat) as they lurch from one glass to another in Dublin. But it's not so much a comedy about the joys of getting out of it as a drama about the choices everyone has to make as they get older. PB
THE AUSTRALIAN DREAM
(106 minutes) MA15+
Retired footballer Adam Goodes' outrage at a racist taunt from a 13-year-old girl in the stands during a Swans-Collingwood match in 2013 sparked an ugly reaction that travelled far beyond the stadium. This documentary, written and coproduced by Indigenous journalist and author Stan Grant, is an unashamedly polemical film. SH
DOWNTON ABBEY
(122 minutes) PG
It's 1927 and with King George V and Queen Mary coming to visit, Buckingham Palace's snooty staff are freezing the Downton familiars out of their own kitchen. When the television series began in 2011, Lady Mary (Michelle Dockery) was a snob but her sharp edges were gradually planed away and the same thing has happened to butler Barrow (Robert James-Collier ). SH
FREAKS
(105 minutes) MA15+
The success of this pungent sci-fi horror flick rests on an astonishing performance by Lexy Kolker, who was seven when it was shot. She is the spitting image of Drew Barrymore at the same age and has a similar truth on screen: great vulnerability and emotional range and a blazing temper. PB
THE NIGHTINGALE
(136 minutes) MA15+
Jennifer Kent's film is a harrowing, wholly convincing recreation of a Tasmanian backwater in 1825. Irish convict Clare (Aisling Franciosi) sits at the bottom of the class system and after being repeatedly raped by a barbaric British army officer (Sam Claflin), Clare is left with nothing but a fierce determination for revenge, aided by Baykali Ganambarr as Aboriginal tracker Billy. SH
ONCE UPON A TIME IN HOLLYWOOD
(161 minutes) MA15+
Midway through this Quentin Tarantino film Sharon Tate (Margot Robbie) goes to see her own movie, the 1968 spy spoof The Wrecking Crew. She slips off her go-go boots and smiles at her on-screen counterpart (the actual Tate, not Robbie) as if they were sharing a private joke. She is, you might say, enjoying herself. So too is Tarantino. JW
RAMBO: LAST BLOOD
(100 minutes) PG
This is one nutty movie. John Rambo shares his humble home here with a family of sorts, before he's forced to cross the border into Mexico and crank himself up into killing machine mode yet again. "Old age is not for sissies," Bette Davis said, and there's a touch of the diva in Sylvester Stallone, who seems bent on remaining a star by willpower alone. JW
For the latest reviews go to
theage.com.au/entertainment/movies
PAUL BYRNES (PB), SANDRA HALL (SH) & JAKE WILSON (JW)
To subscribe, visit
digitaleditions.com.au
Coming Soon
GEMINI MAN
| October 10, 2019
Experience the visual spectacle of GEMINI MAN, starring Will Smith. Gemini Man is an innovative action-thriller starring Will Smith as Henry Brogan, an elite assassin, who is suddenly targeted and pursued by a mysterious young operative that seemingly can predict his every move.
Theatre or Theater?
Theatre and theater are both nouns that mean a building, room, or outdoor structure for the presentation of plays, films, or other dramatic performances. Theatre is by far the preferred spelling in British English.
EG
For more than 25 years EG in Friday's TheAge has been synonymous with entertainment.
Aimed at a broad audience; from fans of local and international music to movie lovers looking for the biggest Hollywood blockbuster or locally made independent film.
When & Where
Happens: Monday, Tuesday, Wednesday, Thursday, Friday, Saturday, Sunday
Web Links
→
What's Showing | Latest Films
❊ Be Social ❊
Publisher Statement
: Details can change at any time. Readers are advised to check with the advertiser (links above) before proceeding.
➼
Advertising Disclaimer
Update This Page