What's Showing | Latest Films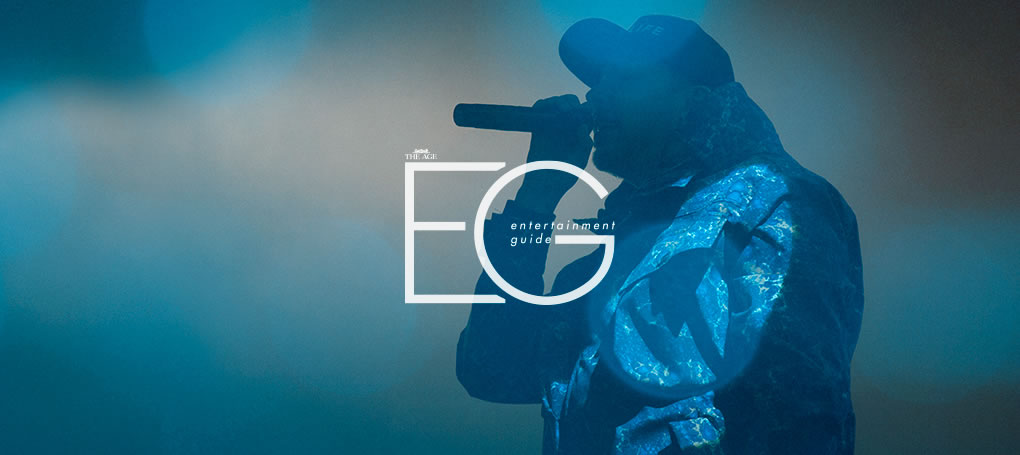 The latest films reviewed by EG, the entertainment guide to plan your weekend and beyond.
Check out the latest films, Hollywood blockbusters and locally made independent films released in Australian cinemas this and every week.
Includes Oscar-nominated films, award-winning films,
NEW SHOWING
DUMBO
****
(112 minutes) PG
Tim Burton has given this impossible task his best shot. No re-imagining of Dumbo was likely to match the magic of the 1941 original but Burton's updated version might have brought the subtext closer to the surface. Shifted back to 1919, the film becomes an origin story for modern show business, born in the crucible of WWI. JW
HAL
**
(90 minutes) M
There was a time when mainstream Hollywood allowed a hippie director like Hal Ashby to make one offbeat character study after another. While Amy Scott's documentary is stronger on admiration than analysis, it gives a good sense of Ashby's achievements and his unusually attractive personality. JW
US
**
(116 minutes) MA Writer-director Jordan Peele's breakout hit Get Out was as much satire as horror. His follow-up is similar in its allegorical approach yet also a change of pace: murkier, harder to digest and less likely to be nominated for multiple Oscars. The story follows doofus dad Gabe (Winston Duke), high-strung mother Adelaide (Lupito Nyong'o ) and their two children. A good portion of the film functions in practice like the kind of stalk-and-slash thriller that's been made a zillion times, but something genuinely urgent seems to be happening. JW
NOW SHOWING
AT ETERNITY'S GATE
**
(111 minutes) PG
Willem Dafoe plays a loosely factual account of Vincent van Gogh's agonised yet productive final years, in the south of France. Director Julian Schnabel's interest centres less on the man than on the artist: what would it be like to see the world through Van Gogh's eyes? JW
CAPHARNAUM
*
(123 minutes) M
Capharnaum is a Dickensian tale updated to the slums of modern-day Beirut with 12-year-old Zain as its Oliver Twist. He's precociously streetwise and impressively foul-mouthed , with a certain entrepreneurial flair. SH
CAPTAIN MARVEL
****
(123 minutes) M
After an encounter with a mysterious being known as the Supreme Intelligence - incarnated all too briefly by Annette Bening - Captain Marvel, played by Brie Larson, finds herself in mid-1990 s Los Angeles. Larson is well cast, but the supporting cast is under-used . JW
DESTROYER
****
(121 minutes) M
Along with her colleague, Chris (Sebastian Stan), Erin (Nicole Kidman) had the job of infiltrating a gang of drug-dealing bank robbers. When the plan went disastrously wrong, Erin blamed herself but now she's cherishing some hope of both revenge and redemption. SH
EVERYBODY KNOWS
*
(133 minutes) M
The sun shines on green and dusty hills full of vines, somewhere outside Madrid. Penelope Cruz, as Laura, flies in from Buenos Aires with her gorgeous and lively 16-year-old daughter Irene (Carla Campra) and her baby son. Happiness disappears in an instant when Laura goes upstairs late in the night, to find that her daughter is missing. PB
FIGHTING WITH MY FAMILY
****
(109 minutes) M
Stephen Merchant's film tells the loosely true story of Saraya-Jade '' Paige' ' Bevis (Florence Pugh), the daughter of two professional wrestlers from Norwich, who entered the ring herself at a young age. In the early 2010s she was signed by the WWE, moving to America where she quickly rose to fame. JW
KING OF THIEVES
***
(108 minutes) M
Set in London and based on a celebrated real-life burglary, Michael Caine plays the gang's mastermind, Brian Reader, a semi-retired career thief. Director James Marsh establishes a jokey, almost quaint tone, a kind of light-hearted caper where the crooks are more loveable than not, but he never finds a through-line , a specific dramatic outcome he can persuade us to care about. JW
THE LEGO MOVIE 2
****
(107 minutes) PG
The plot here is five years after the first film and the Lego mini-figures populate the city of Bricksburg. They have long been under attack by space ships from the planet Duplo, the damage so bad they have re-named their home Apocalypseburg. Lego Batman has taken refuge inside the ruins of the Statue of Liberty and everybody else is making do amid the rubble. SH
PIMPED
**
(80 minutes) MA
This stylish debut feature by Australian writerdirector David Barker may have been done on a low budget but size doesn't inhibit its ambitions as it dials up from thriller to horror movie to a full-throated cry of revenge. SH
REFLECTIONS IN THE DUST
**
(74 minutes) MA
This low-budget first feature from 23-year-old Australian director Luke Sullivan sits at the bleak extreme of the current vogue in dystopian fantasies. It's set in a swamp where an unnamed man and his teenage daughter are struggling to survive in the wake of some unexplained catastrophe. SH
SOMETIMES ALWAYS NEVER
****
(91 minutes) PG
Alan (Bill Nighy) and his son, Peter (Sam Riley), are meeting to go to a morgue to view an unidentified body that could be that of Michael, Peter's younger brother, who hasn't been seen since he walked out on a family Scrabble game at the age of 17. SH
PAUL BYRNES (PB) SANDRA HALL (SH) & JAKE WILSON (JW)
Updated: March 29, 2019
To subscribe visit
digitaleditions.com.au
EG
For more than 25 years EG in Friday's The Age has been synonymous with entertainment in Melbourne.
Aimed at a broad audience; from fans of local and international music to movie lovers looking for the biggest Hollywood blockbuster or locally made independent film.
When & Where
Happens: Monday, Tuesday, Wednesday, Thursday, Friday, Saturday, Sunday
Web Links
→
What's Showing | Latest Films
❊ Be Social ❊
Publisher Statement
: Details can change at any time. Readers are advised to check with the advertiser (links above) before proceeding.
➼
Advertising Disclaimer
Update This Page