Latest Movies | What's Showing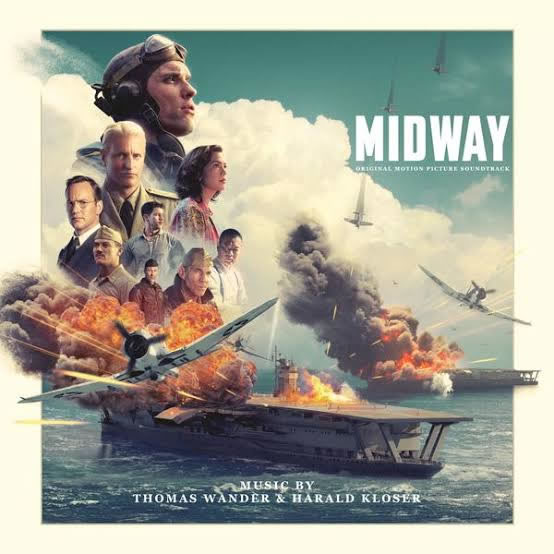 New movies in cinemas this week reviewed by EG TheAge, the entertainment guide to plan your weekend and beyond.
Check out latest films, Hollywood blockbusters and independent films.
Last updated: January 24, 2020
NEW THIS WEEK
JUST MERCY

(137 minutes) M
Starring Michael B. Jordan as a Harvard law graduate and Jamie Foxx as a convicted murderer, Just Mercy takes you into the medieval workings of the Alabama justice system in the 1980s. The script is distilled from a memoir by Bryan Stevenson, who headed south in 1988 to become the leader of a group of activists campaigning for a review of the cases against many of the state's death row prisoners. At the pulsing core of the story is death row, where inmates in adjoining cells can't see one another but the banter which passes between the bars and walls of their confinement keeps them going. SH
LIKE A BOSS

(83 minutes) M
You have to give dirctor Miguel Arteta credit for the uncompromising nature of this film's main message. It's a chick flick with no time for romance. Mel (Rose Byrne) and Mia (Tiffany Haddish) put their friendship ahead of everything, including the exclusively sexual relationships they have with the men in their lives. Mia prides herself on the fact that they're behaving like men. Sadly, they're the kind of men they themselves wouldn't like. SH
NOW SHOWING
1917

(119 minutes) MA
Sam Mendes' First World War film looks like it was made in one take because he and cinematographer Roger Deakins designed it that way. It's probably more like 30 or 40 long takes and they are beyond remarkable. The story takes place over about 10 hours as two men are sent forward across several miles of no man's land to make contact with a British unit that has pushed too far forward, cutting off lines of communication. PB
BOMBSHELL

(108 minutes) M
Bombshell is the third screen account of Fox News founder Roger Ailes' downfall. Here the women take over the narrative. Our chief guide is Kelly (Charlize Theron), who came relatively late to the campaign, revealing her experience of Ailes only to confirm the testimonies of other Fox women. It was Carlson (Nicole Kidman) who set the dominoes falling, gathering proof by taping her conversations with Ailes and secretly briefing a firm of lawyers. PB
CATS

(100 minutes) G
Something as theatrical as Cats was always going to be hard to film. Inevitably, it's a patchy film. And because director Tom Hooper has concentrated on the performances rather than the voices, the songs rarely soar. While it's far from being perfect, it doesn't warrant the abuse that has been heaped upon it. SH
DOLITTLE

(101 minutes) PG
There ought to be scope for a 21st-century Dolittle, Robert Downey's involvement is enough to spark interest, along with that of writerdirector Stephen Gaghan. But the film is an awful disappointment on all fronts. Downey remains a precise enough physical comedian to remind you why he was once cast as Charlie Chaplin, but over-exposure has drained his jittery, manicdepressive persona of any power to surprise. JW
THE GENTLEMAN

(130 minutes) MA
Guy Ritchie has a lot of fun with the British class system in this gangster movie. Matthew McConaughey is at his most elegant, playing Mickey Pearson, an American who's been in London long enough to dominate Britain's marijuana trade, forging links with dirty money both old and new. Hugh Grant, as Fletcher, a sleazy tabloid reporter, slyly unfurls the many twists in the plot. SH
GO!

(103 minutes) PG
This first feature from Owen Trevor is a male variation on Mean Girls, except that nobody goes to school. These adolescents spend most of their time tending to their tensions, intrigues and grudges on the Go-Kart racing track. SH
JOJO RABBIT

(108 minutes) M
Depictions of Hitler as the butt of satire tend to upset some people, regardless of intent. We can assume director Taika Waititi knew exactly what he was doing when he decided to write the script. Waititi plays a comedic version of the Fuhrer, who appears as a small boy's imaginary friend. It's an audacious form of comedy. PB
LITTLE WOMEN

(135 minutes) G
Louisa May Alcott wrote Little Women in 1868. Feminists have long argued about whether the book empowers young girls or enfolds them in a corset of middle-class fantasy about homeand-hearth . Director Greta Gerwig glosses over that hump with minimal fuss and admirable simplicity by allowing for both. It's a masterful, passionate, all-in kind of adaptation. PB
SHAUN THE SHEEP: FARMAGEDDON

(87 minutes) G
One of the charms of British animation company Aardman's Shaun the Sheep is the fact he doesn't speak English - or any language other than his own - leaving you to work out what's on Shaun and friends' minds - and they do have minds, along with an unquenchable desire to enjoy life. Farmageddon is Aardman's version of a sci-fi movie and Mossy Bottom Farm becomes the landing site of an alien spaceship. SH
THE TRUE HISTORY OF THE KELLY GANG

(125 minutes) MA
Justin Kurzel (Snowtown, Macbeth) gives us the most fanciful film version of Ned Kelly yet: as bisexual bovver boy, in love with his mother, plagued by his masculinity, in search of death and glory, but wearing a dress. English actor George MacKay, pale and intense, arrives as the grown-up Ned, a firework in search of a match. Kurzel is ambitious and the film is full of poetic shots meant to take us into a dream state, verging on nightmare. PB
Now Showing & Coming Soon
Bad Boys for Life
MA15+
Strong Violence and Coarse Language
Marcus Burnett is now a police inspector and Mike Lowery is in a midlife crisis. They unite again when an Albanian mercenary, whose brother they killed, promises them an important bonus.
A Beautiful Day in the Neighbourhood PG
Mild themes, violence and coarse language
Two-time Oscar®-winner Tom Hanks portrays Mister Rogers in A Beautiful Day in the Neighborhood, a timely story of kindness triumphing over cynicism, based on the true story of a real-life friendship between Fred Rogers and journalist Tom Junod. After a jaded magazine writer (Emmy winner Matthew Rhys) is assigned a profile of Fred Rogers, he overcomes his scepticism, learning about empathy, kindness, and decency from America's most beloved neighbour.
My Spy
PG
Mild themes, action violence and coarse language
A hardened CIA operative finds himself at the mercy of a precocious 9-year-old girl, having been sent undercover to surveil her family.
Street Dancer 3
PG
Mild themes and coarse language
A dance epic based on the multifarious colors of dance and the unity that occurs between two different groups coming together for a single cause. Set in London, the film is about 2 rival dance groups from India and Pakistan, who've been competing against each other every time they meet, be it at a cafe or at an underground street battle, until they eventually realize that they stem from the same roots and have a common purpose to stand for their people from the Asian subcontinent. Followed by the backdrop of a global dance competition, the film showcases how these underdogs stand strong against all odds.
Midway
M
War themes, violence and coarse language
MIDWAY centres on the Battle of Midway, a clash between the American fleet and the Imperial Japanese Navy which marked a pivotal turning point in the Pacific Theater during WWII. The film, based on the real-life events of this heroic feat, tells the story of the leaders and soldiers who used their instincts, fortitude and bravery to overcome the odds.
The Grudge
MA15+
Strong horror themes and violence
A house is cursed by a vengeful ghost that dooms those who enter it with a violent death.
KonoSuba: Legend of Crimson
M
Sex and sexualised imagery
A video game-loving shut-in, Satou Kazuma's life should've ended when he was hit by a truck, but through a twist in fate, he ends up reincarnating in another world--and dragging the goddess, Aqua, along with him. Then, one day, the Crimson Demon girl Yunyun says something that makes the entire group freeze up: "I want to have your babies, Kazuma!" Upon hearing the details, it turns out that the Crimson Demon village that Megumin and Yunyun are from is facing a threat that could mean it's ending. Kazuma and his gang follow Yunyun, who returns to the Crimson Demon village intent on saving it ... when they are faced with their greatest threat yet! What will become of the unremarkable adventurer Kazuma's life in another world?!
Seberg
M
Mature themes, sex, nudity and coarse language
Seberg is inspired by true events about the French New Wave darling and Breathless star, Jean Seberg (Kristen Stewart), who in the late 1960s was targeted by the FBI because of her support of the civil rights movement and romantic involvement with Hakim Jamal (Anthony Mackie), among others. In Benedict Andrews' noir-ish thriller, Seberg's life and career are destroyed by Hoover's overreaching surveillance and harassment in an effort to suppress and discredit Seberg's activism.
Birds of Prey (and the Fantabulous Emancipation of One Harley Quinn)
CTC
After splitting with the Joker, Harley Quinn joins superheroes Black Canary, Huntress and Renee Montoya to save a young girl from an evil crime lord.
Release Date: 06/02/2020
Running Time: 109 mins
Director Cathy Yan
Cast: Margot Robbie, Mary Elizabeth Winstead, Ewan McGregor
Colour Out of Space
MA15+
Strong supernatural themes and bloody violence
A story of cosmic terror about The Gardners, a family who moves to a remote farmstead in rural New England to escape the hustle of the 21st century. They are busy adapting to their new life when a meteorite crashes into their front yard. The mysterious aerolite seems to melt into the earth, infecting both the land and the properties of space-time with a strange, otherworldly color. To their horror, the Gardner family discover that this alien force is gradually mutating every life form that it touches...including them.
Theatre or Theater?
Theatre and theater are both nouns that mean a building, room, or outdoor structure for the presentation of plays, films, or other dramatic performances. Theatre is by far the preferred spelling in British English.
For the latest reviews go to
theage.com.au/entertainment/movies
PAUL BYRNES (PB), SANDRA HALL (SH) & JAKE WILSON (JW)
To subscribe, visit
digitaleditions.com.au
MOVIES & FILMS
Theatre or Theater?
Theatre and theater are both nouns that mean a building, room, or outdoor structure for the presentation of plays, films, or other dramatic performances. Theatre is by far the preferred spelling in British English.
EG
For more than 25 years EG in Friday's TheAge has been synonymous with entertainment.
Aimed at a broad audience; from fans of local and international music to movie lovers looking for the biggest Hollywood blockbuster or locally made independent film.
When & Where
Happens: Monday, Tuesday, Wednesday, Thursday, Friday, Saturday, Sunday
Web Links
→
Latest Movies | What's Showing
❊ Be Social ❊
Publisher Statement
: Details can change at any time. Readers are advised to check with the advertiser (links above) before proceeding.
➼
Advertising Disclaimer
Update This Page