What's Showing | Latest Films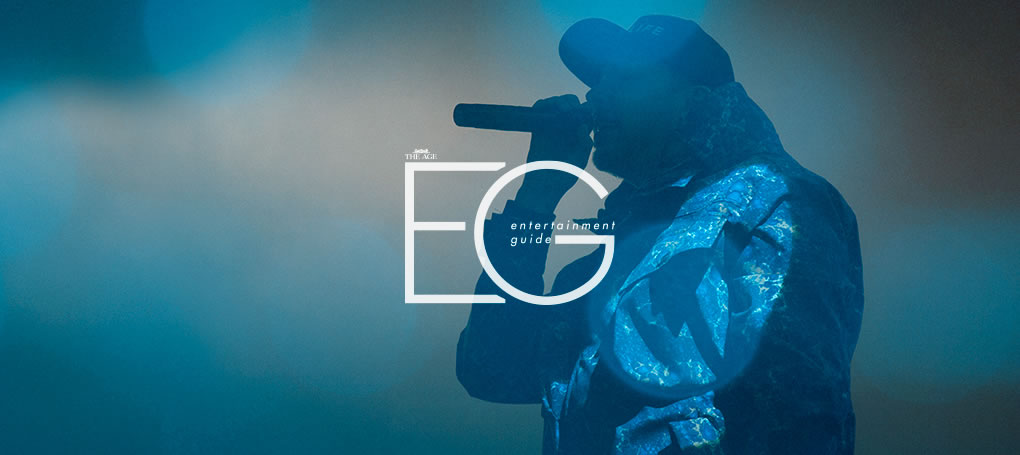 The latest films reviewed by EG, the entertainment guide to plan your weekend and beyond.
The latest films, Hollywood blockbusters, locally made independent films released in Australian cinemas this week.
Includes Oscar-nominated films, award-winning films,
NEW THIS WEEK
MEN IN BLACK: INTERNATIONAL
(115 minutes) M
Part of the first Men in Black's appeal lay in the chemistry between the surly, middle-aged Tommy Lee Jones and the young, irreverent Will Smith. Standing in for the absent Smith and Jones are Chris Hemsworth and Tessa Thompson. Together they go jetting around the globe in pursuit of an alien menace but nothing can mask the staleness of the formula. JW
WILD ROSE
(100 minutes) M
Jessie Buckley's Rose-Lynn Harlan is a Glaswegian girl who charges headlong through life wearing a fringed jacket and cowboy boots. She's an aspiring country singer with an urgent desire to get to Nashville, a scheme regarded with extreme scepticism by an unusually restrained Julie Walters, who plays Rose-Lynn's mother Marion. SH
---
STILL SHOWING
ALADDIN
(128 minutes) PG
Guy Ritchie, an unlikely Disney recruit, fixes the mood with an opening sequence that takes you with Aladdin as he goes out to pick pockets in the bazaar. Starring Mena Massoud in the title role, it's a blinding celebration of saturated colour. SH
BURNING
(148 minutes) M
Based on a story by Haruki Murakami, Burning belongs to a tradition in which two men serve as mirror images for one another, as in many of the thrillers of Alfred Hitchcock. Here the "innocent"is Jong-su (Yoo Ah-in ), a young aspiring fiction writer from a rural background. A mystery that demands a second viewing. JW
DARK PHOENIX
(114 minutes) M
In the midst of a space rescue mission, Jean Grey (Sophie Turner) is injured, brought back to the X-Men's home, and all is well until she finds herself transporting large, heavy objects through the air without meaning to. If this really does mark the end of the franchise, it doesn't come a moment too soon. SH
GODZILLA: KING OF THE MONSTERS
(132 minutes) M
This is the first Godzilla film Hollywood has given us in five years. Appearing alongside the reptilian Godzilla are several of his longterm associates, including the giant moth Mothra and the three-headed dragon King Ghidorah. The problem is that Godzilla: King of the Monsters doesn't seem to know what to do with its monsters other than show them off. JW
LITTLE WOODS
(103 minutes) M
In Little Woods, North Dakota, Deb (Lily James) and her adoptive sister Ollie (Tessa Thompson) eke out a living feeding oil field workers. Writerdirector Nia DaCosta infuses the action with an atmosphere of dread, and packs it with insights into the forces that produced the Trump presidency. SH
LONG SHOT
(125 minutes) M
Ex-journo Fred Flarsky (Seth Rogen) lands a job writing speeches for Charlotte Palmer (Charlize Theron), Secretary of State to Bob Odenkirk's Trump-lite President. What Rogen and Theron have isn't exactly chemistry, but the film has a certain edge. JW
THE NIGHT EATS THE WORLD
(94 minutes) MA
Sam (Norwegian actor Anders Danielsen Lie) wakes up in an undead Paris after getting drunk at his ex-girlfriend's apartment during a noisy party. That'll teach him. You can find themes of loneliness, alienation, even the Holocaust, if you squint and look hard. PB
PETERLOO
(155 minutes) M
Mike Leigh's subject here is drawn from history: the Peterloo Massacre of 1819, in which government militias charged on a crowd of Manchester workers who had peacefully assembled to demand an extension of voting rights. JW
THE REALM
(131 minutes) M
Rodrigo Sorogoyen's film centres on Manuel Lopez Vidal (Antonio de la Torre), a regional politician on the fast track to Madrid until the bribery and money-laundering that have been an intrinsic part of his modus operandi begin to unravel. When things go wrong, it happens so suddenly that even Manuel is surprised. SH
THE REPORTS ON SARAH AND SALEEM
(132 minutes) MA
Saleem (Adeeb Safadi) a Palestinian delivery driver, is involved in a casual affair with Sarah (Sivane Kretchner), an Israeli cafe owner. Saleem's pregnant wife (Maisa Abd Elhadi) suspects nothing. Neither does Sarah's husband (Ishai Golan) who is a colonel in the Israeli army. PB
ROCKETMAN
(121 minutes) MA
The Elton John biopic,
ROCKETMAN
, is a cathartic outpouring of a lifetime's load of hurts and grudges. Fortunately for us, it's expressed in some of the most exuberant pop songs ever produced and it's lavishly adorned with stardust and sequins. SH
2040
(92 minutes) G
Can anyone save the world in 92 minutes? Damon Gameau, the director who made That Sugar Film, gives it a damn good go in this thoughtful, engaging but hugely ambitious documentary about how we can stop ruining the planet. It's inevitably a little utopian, but why not? He calls it "fact-based dreaming"; an exercise in thinking big to solve big problems. PB
Updated: June 14, 2019
To subscribe visit
digitaleditions.com.au
EG
For more than 25 years EG in Friday's The Age has been synonymous with entertainment in Melbourne.
Aimed at a broad audience; from fans of local and international music to movie lovers looking for the biggest Hollywood blockbuster or locally made independent film.
When & Where
Happens: Monday, Tuesday, Wednesday, Thursday, Friday, Saturday, Sunday
Web Links
→
What's Showing | Latest Films
❊ Be Social ❊
Publisher Statement
: Details can change at any time. Readers are advised to check with the advertiser (links above) before proceeding.
➼
Advertising Disclaimer
Update This Page