What's Showing | Latest Films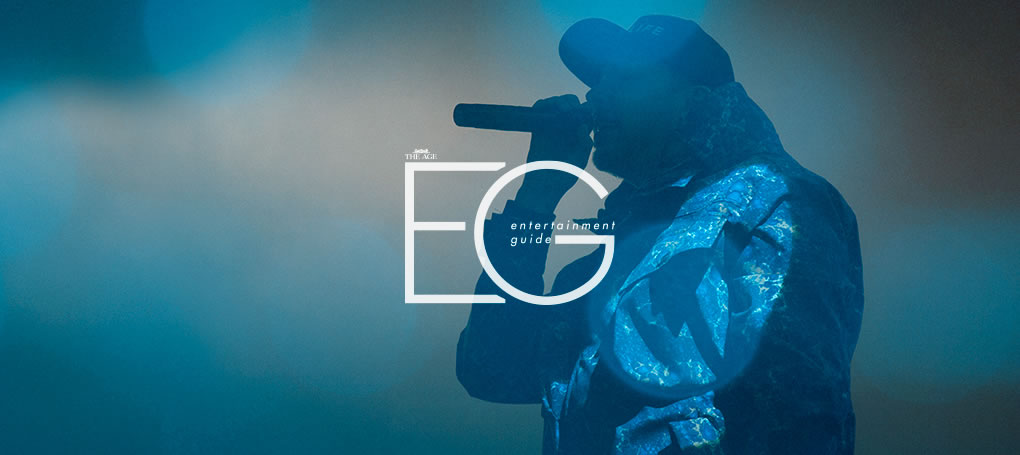 New movies at your local theatre reviewed by EG - TheAge, the entertainment guide to plan your weekend and beyond.
The latest films, Hollywood blockbusters, locally made independent films released in Australian cinemas this week.
Includes Oscar-nominated films, award-winning films.
In theaters and coming soon | Updated: 16 August, 2019
NEW IN CINEMA'S THIS WEEK
ONCE UPON A TIME IN HOLLYWOOD
(161 minutes) MA
Midway through this Quentin Tarantino film Sharon Tate (played by Margot Robbie) goes to the movies. Specifically, she goes to one of her own movies, Phil Karlson's 1968 spy spoof The Wrecking Crew. Inside the theatre, she makes herself at home, slipping off her go-go boots and smiling at her onscreen counterpart (the actual Tate, not Robbie) as if the pair were sharing a private joke. She is, you might say, enjoying herself. So too is Tarantino: there seems little doubt that every detail of the tableau has been selected to give him pleasure, and we are being permitted to witness a private ritual of selfgratification , on more than one level. JW
Official Trailer (HD)
SHOWING NOW
BE NATURAL: THE UNTOLD STORY OF ALICE GUY-BLACHE
(103 minutes) G
Alice Guy-Blache has a strong claim to be the first woman who made movies. Pamela Green's fascinating documentary about the French filmmaker presents compelling evidence that a number of influential French critics and historians wrote her out of history, possibly deliberately. The film contains many fascinating sequences from Guy-Blache's films. PB
DANGER CLOSE: THE BATTLE OF LONG TAN
(118 minutes) MA
The possibilities for war drama are endless, but so are the problems, starting with the fact that most directors have never heard a shot fired.Danger Close: The Battle of Long Tan does one thing extraordinarily well: it puts you there, in that rubber plantation in Phuoc Tuy province in August 1966, with the rain pissing down and 1000 North Vietnamese regulars trying to overrun a force of 105 Australian soldiers (and three New Zealanders) from Delta Company, 6th Battalion, Royal Australian Regiment. It does this with what appears to be accurate research and a commitment to clarity. PB
DIEGO MARADONA
(130 minutes) M
Few stories about the corrosive effects of fame can compare with the fall from grace suffered by the Argentinian soccer star, Diego Maradona. Asif Kapadia has put together an extraordinarily intimate account of Maradona's rise and fall, enriched by grainy but graphic footage recording every phase of his life. Astute editing gives this the advantages of fiction coupled with a hard-headed regard for fact and logic. SH
HOBBS & SHAW
(136 minutes) PG
In this eighth Fast and Furious action thrill ride, Luke Hobbs (Dwayne Johnson) and reformed British mercenary Deckard Shaw (Jason Stathem) are unwillingly reunited as they race to stop a deadly virus being unleashed on the planet by a genetically enhanced eco-terrorist named Brixton (Idris Elba). JW
THE KEEPER
(119 minutes) M
German prisoner-of-war Bernhard "Bert" Trautmann became the star goalkeeper for Manchester City in 1949. It's a true story about the hostile reception from players and fans, many of whom had recently returned from the war. David Kross plays Trautmann with almost heroic self-abnegation . PB
LATE NIGHT
(102 minutes) M As many actors have learned the hard way, you can't play a funny person: you genuinely have to be funny, or not. Emma Thompson is funny, and always has been, but she doesn't much tap into her funniness as Katherine Newbury, the British host of a long-running American talk show in Late Night, from director Nisha Ganatra. JW
THE LION KING
(118 minutes) PG
Disney's new version of The Lion King could pass itself off as a BBC nature documentary until the fauna start ruminating on the meaning of life. All the songs from the 1994 animated version are here. So, too, are the small details that the fans remember most fondly. Yet the film's attachment to the real world produces an oddly sobering effect. SH
MYSTIFY: MICHAEL HUTCHENCE
(102 minutes) M
Director Richard Lowenstein was given a treasure trove to draw from, from those who knew INXS singer Michael Hutchence and from the singer himself, so Hutchence is virtually telling his own story here. SH
NEVER LOOK AWAY
(189 minutes) M Director Florian Henckel von Donnersmarck's film is a towering achievement, covering four decades. On one level it's an epic story of the evolution of an East German painter, struggling to find his voice; on another, it's about the depravity of the Third Reich. PB
THE NIGHT EATS THE WORLD
(94 minutes) MA Sam wakes up in an undead Paris after getting drunk at his former girlfriend's apartment during a noisy party. You can find themes of loneliness, alienation, even the Holocaust, if you squint and look hard. PB
PARASITE
(132 minutes) MA
This is a companion piece to director Bong Joonho's 2006 smash hit The Host, which saw a similarly down-and-out family battling a monster from the deep. This time, however, the family is the monster - a four-headed beast that operates as a single entity and shows little mercy. JW
STUBER
(93 minutes) MA
Pakistani-American comic Kumail Nanjiani (as Stu) and former pro wrestler Dave Bautista (as LA detective Vic Manning) cross paths in this action comedy when Manning is out to revenge the death of his law enforcement partner. SH
For the latest reviews go to
theage.com.au/entertainment/movies
PAUL BYRNES (PB), SANDRA HALL (SH) & JAKE WILSON (JW)
To subscribe, visit
digitaleditions.com.au
Theatre or Theater?
Theatre and theater are both nouns that mean a building, room, or outdoor structure for the presentation of plays, films, or other dramatic performances. Theatre is by far the preferred spelling in British English.
EG
For more than 25 years EG in Friday's TheAge has been synonymous with entertainment.
Aimed at a broad audience; from fans of local and international music to movie lovers looking for the biggest Hollywood blockbuster or locally made independent film.
When & Where
Happens: Monday, Tuesday, Wednesday, Thursday, Friday, Saturday, Sunday
Web Links
→
What's Showing | Latest Films
❊ Be Social ❊
Publisher Statement
: Details can change at any time. Readers are advised to check with the advertiser (links above) before proceeding.
➼
Advertising Disclaimer
Update This Page