Rocketman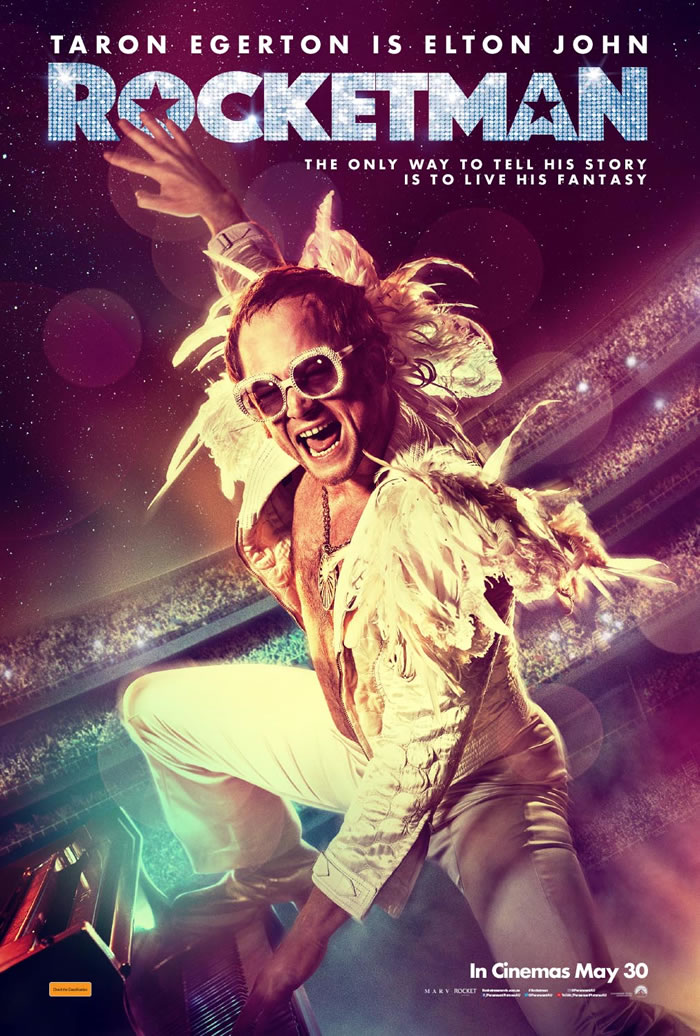 ROCKETMAN is an epic musical fantasy about the incredible human story of Elton John.
The film follows the fantastical journey of transformation from shy piano prodigy Reginald Dwight into international superstar Elton John.
This inspirational story - set to Elton John's most beloved songs and performed by star Taron Egerton - tells the universally relatable story of how a small-town boy became one of the most iconic figures in pop culture.
ROCKETMAN also stars Jamie Bell as Elton's longtime lyricist and writing partner Bernie Taupin Richard Madden as Elton's first manager John Reid and Bryce Dallas Howard as Elton's mother Sheila Farebrother.
Directed by Dexter Fletcher
ROCKETMAN IN CINEMAS MAY 30 2019
Review
Both old and new fans of Reginald Dwight (Elton John) will enjoy this extremely well told story of his life and rise to stardom. Told in a theatrical journey, it traces his life from young boy to current day, intergating the lyrics from his songs to trace the journey.
The movie never pretends to be a traditional biopic. It's a fantasy musical told from the perspective of a burned-out, drug-addled Elton reflecting on his wild life from a rehab facility in the early 1990s. Characters burst into elaborately choreographed song and dance routines, songs are played long before he wrote them. The film is a wonderful compelling narrative, capturing the emotional truth of Elton's life.
Do yourself a favour.. you'll love it
When & Where
Happens: Monday, Tuesday, Wednesday, Thursday, Friday, Saturday, Sunday
Web Links
→
Rocketman
❊ Be Social ❊
Publisher Statement
: Details can change at any time. Readers are advised to check with the advertiser (links above) before proceeding.
➼
Advertising Disclaimer
Update This Page