Humanitix: social enterprise ticketing platform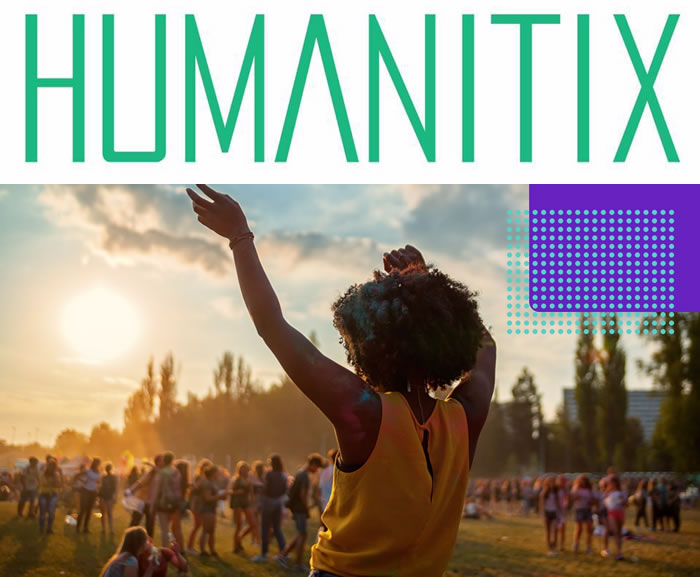 Humanitix is the not-for-profit ticketing platform that donates all our profits to partner charities - no strings attached.
The best part is event organisers get to pick the charity.
We partner with charities in Australia focused on improving health environment education and indigenous affairs.
Sell tickets with Humanitix
How much of the booking fee goes to charity? ALL OF IT
Humanitix is a registered charity – not a business. Booking fees cover our costs and everything else goes to our education projects. Every event organiser has a live dashboard to see exactly how much money goes to education projects – down to the cent.
Our 100% Model
"We're a charity for the tech-generation. We don't ask for donations. We ask anyone running an awesome event to use our platform – your booking fees can change lives." - Josh Ross Co-Founder
Our Philosophy: The Humanitix Approach to Charity
We believe in solving problems not treating symptoms in the short term. So all our projects seek to make long-lasting systemic change.
We believe that the world's problems from climate change to inequality can all be solved by a world with fair equal access to quality education.
We choose to not rely on donations or grants. Instead we fund our projects by offering a valuable service to event organisers.
We don't have shareholders or investors to pay so we can offer a better platform at a better price. We don't charge a premium for a substandard product "just because it's charitable".
We believe in scaling our impact and that means investing not just in our projects but in our ability to have more impact. This means we hire incredible staff we invest in technology we take on competitors and we take bold risks.
We believe that Humanitix is a new model for charity and business and invite entrepreneurs everywhere to choose to go all in on a for-purpose path. It's our pledge 100%.
Every. Single. Feature.
There's a lot on this page. If you like you can just get started or we can walk you through the features that matter for you.
Host Event
Discover features you won't find anywhere else
Design your event with Canva
Make your event beautiful with Canva's design tools right in our event builder.
Millions of eyes on your event
Be in the spotlight for the millions of ticket buyers who visit us each year.
1-Click Ticket Manager™
Guests can update their details without an account which means less management for you.
Celebrate your impact
Excite your guests by sharing live updates of the impact your event is having.
World-first accessibility features
Our unique accessibility features make guests with special needs feel welcome.
Speak to humans not bots
Our humans help 7 days a week. Actual humans.
See world class features for

Festival

Conference

Online

Live events

Schools

Charity

Government
Cost: Do good pay less

Free for free tickets

Standard 4% + $0.99 per ticket (includes credit card fees and taxes)

Not-For-Profits and Schools 2.5% + $0.50 per ticket (includes credit card fees and taxes)
Trying to figure out if we're right for you?
Book a session with an Event Specialist to answer any tricky question and get your event up and running today.
Book a demo
---
❊ Web Links ❊
➼
Humanitix: social enterprise ticketing platform
➼
www.humanitix.com
❊ Be Social ❊
→
Disclaimer
: Check before making plans
...
Update Page