Alliance Francaise French Film Festival 2019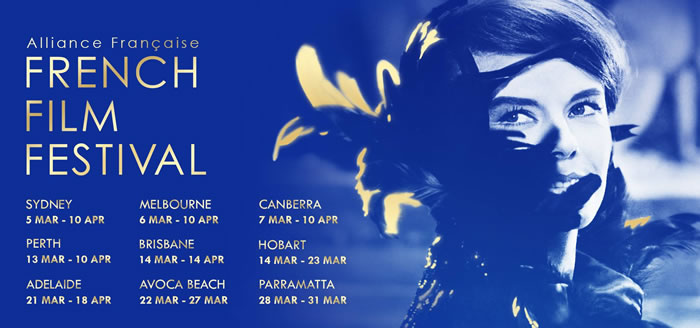 THIRTY AND THRIVING!
2019 marks a momentous celebration of 30 YEARS of joy laughter unexpected journeys surreal encounters and sometimes even tears...
The 30th Alliance Française French Film Festival's artwork lives up to the occasion's standards. With an element of claire-obscure Delphine Seyrig divulges a sophisticated yet playful look. Her laugh suggests "C'est la vie!" and her eyes invite you to come along on this exciting journey that will take you to France and beyond and leave you wanting more.
This Anniversary Edition is proudly presented by the Alliance Française in Australia in association with the Embassy of France in Australia.
You can enjoy the films in a number of cinemas around the country including our long-term exhibition partner Palace Cinemas over 7 weeks in 7 cities.
Visit
www.affrenchfilmfestival.org
for more information.
When & Where
Date/s: Wednesday 13th March 2019 - Wednesday 10th April 2019
Web Links
→
Alliance Francaise French Film Festival 2019
→
www.affrenchfilmfestival.org
❊ Be Social ❊
Publisher Statement
: Details can change at any time. Readers are advised to check with the advertiser (links above) before proceeding.
➼
Advertising Disclaimer
Update This Page