A Quiet Place - Part II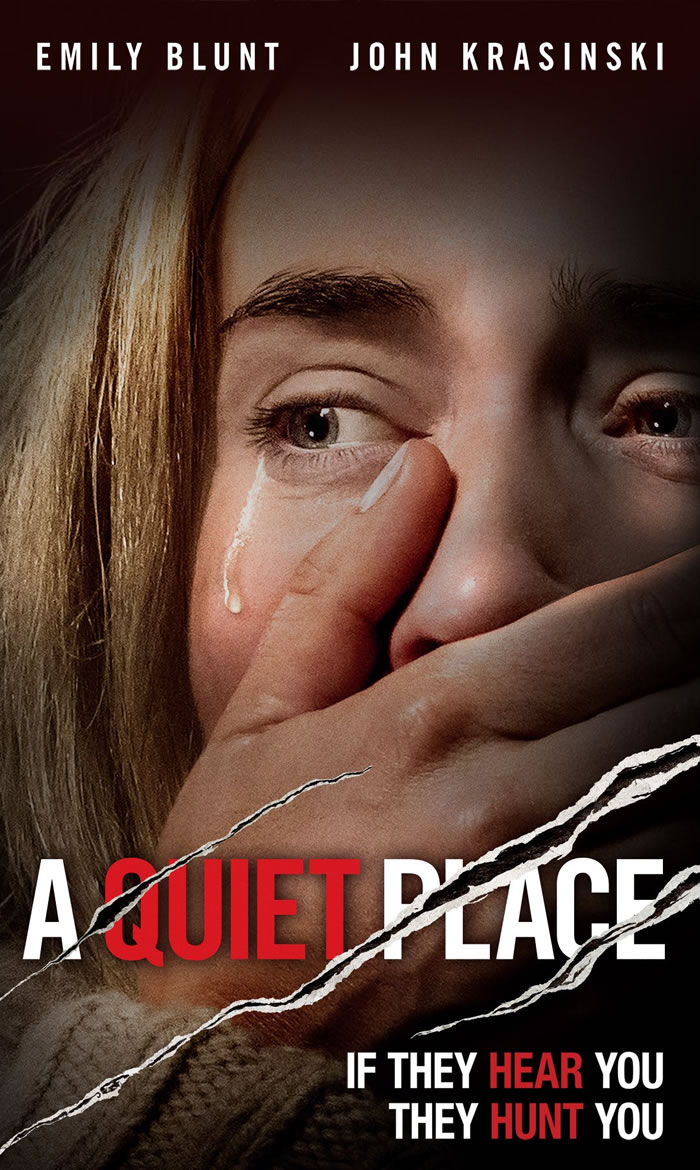 There are people out there worth saving
Following the deadly events at home, the Abbott family must now face the terrors of the outside world as they continue their fight for survival in silence.
Forced to venture into the unknown, they quickly realize that the creatures that hunt by sound are not the only threats that lurk beyond the sand path.
TRAILER
REVIEW: A Quiet Place

TWO ORIGINAL STORIES MAKE A TERRIFIC NOISE ON THE BIG SCREEN
So many looks ... all of them deceiving
Of all the Disney remakes and reimaginings rolling off the assembly line in recent years, Cruella just has to be the riskiest.
An origin story for Cruella de Vil, the flamboyantly mean villainess of 101 Dalmatians fame? That's not just flirting with disaster: It is an open invitation to fail. Well, you can put your permanent markers away, for there will be no need to put a black mark against the name of Cruella on your to-see list.
Visually striking, fashionably astute and all-embracingly entertaining, this dynamic production stands as one of the finest pieces of mainstream filmmaking of the year so far.
In her previous screen incarnations, Cruella was infamously mad, bad and dangerous to know. This, remember, was someone prepared to dog-nap any canine that took her fancy. Particularly if she thought they might make a good fur coat.
While the new Cruella is definitely a conflicted, complex woman not above breaking the law, she is also not in the business of procuring spotted puppy pelts to spruce up her wardrobe.
In a clever new expansion of her backstory, Cruella (played to perfection by Emma Stone) is introduced to us in the mid-1960 s as the ultimate rebellious schoolgirl, before a tragic incident sees her orphaned and then joining a young gang of London pickpockets.
A decade later, Cruella seizes an unlikely chance to go legit when her fascination with fashion design lands her an entry-level gig with the hottest clothing label in town.
As fate would have it, the head of this prestige house of coauture, the impossibly imperious Baroness von Hellman (Emma Thompson), also had a hand in causing the tragic death of Cruella's mother.
Therefore, Cruella won't be going straight for too long. Not when she is working for someone as bent as the Baroness.
Enlisting the aid of her pickpocket pals Jasper (Joel Fry) and Horace (Paul Walter Hauser), Cruella concocts a retaliatory scheme which will not only avenge her mother's passing, but also change the face of fashion in the process. The best point of comparison for the level of excellence Cruella holds and maintains as a movie is the high standard set by the Paddington pictures from a few years back.
The cast here is brilliant across the board, the storytelling is truly inspired, and anyone who holds the slightest interest in fashion and its history will be totally captivated by its masterful blend of trends from across the 1960s and '70s.
Cruella in now showing in general release, and will be available to stream on Disney+ Premier Access from Friday
Reviewe by LEIGH PAATSCH from the May 27 2021 issue of The Herald Sun Digital Edition. To subscribe, visit https://www.heraldsun.com.au/.
---
❊ When & Where ❊
Date/s: Friday 28th May 2021 - Monday 28th June 2021
→
Disclaimer
: Event details can change at any time. Check with the advertiser before making plans, buying tickets or proceeding
...
---
❊ Web Links ❊
→
A Quiet Place - Part II
→
www.aquietplacemovie.com
Update Page