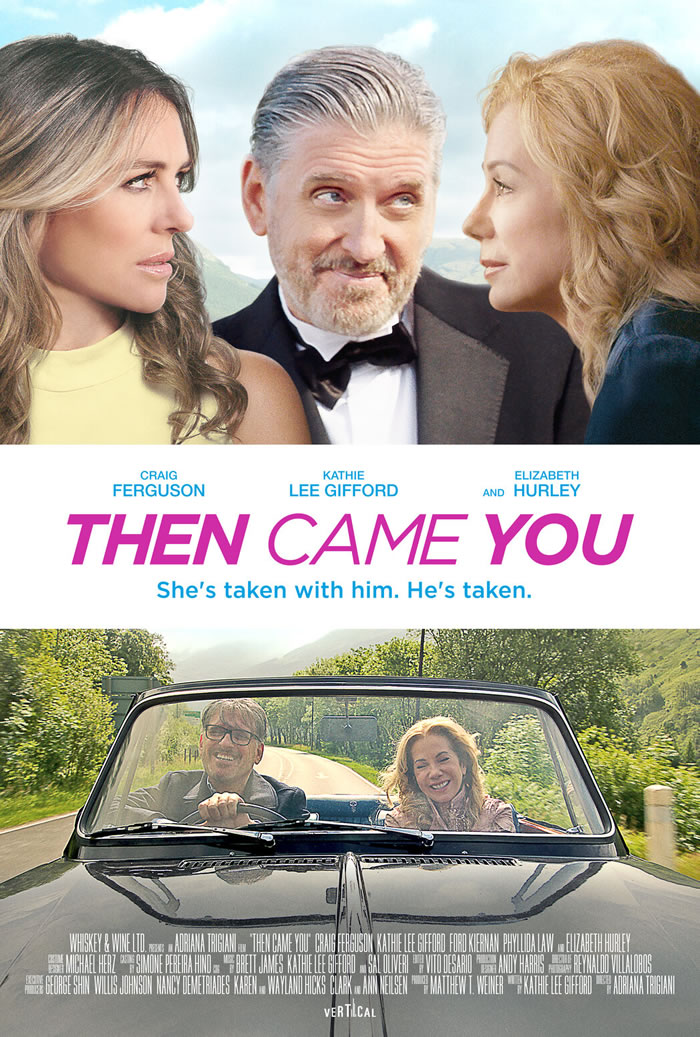 Then Came You (2020)
PG-13 | 1h 37min | Comedy Romance
A lonely widow plans a trip around the world with her husband's ashes to visit the places they loved in the movies.
The first stop on the journey changes her life forever.
Director: Adriana Trigiani
Writer: Kathie Lee Gifford
Stars: Craig Ferguson Kathie Lee Gifford Ford Kiernan
Official Trailer: Then Came You
Review: Then Came You

This middle-of-the-road rom-com for the mature-age set actually goes quite well for much of its running time. For all of its predictable flaws and limited ambitions it must be said the movie never comes close to outstaying its welcome. A big reason why is all to do with a factor that will not be immediately apparent to Australian viewers.
Both leading roles are played by former US TV talk show hosts with barely a film credit between them. Kathie Lee Gifford (who also wrote the screenplay) stars as Annabelle a newly widowed American looking to put the death of her husband behind her with a long-planned holiday in Scotland. Craig Ferguson is Howard the wisecracking sarcastic innkeeper who will be hosting Annabelle's foray into the picturesque highlands.
The movie doesn't really have much going for it on the will-theyor-won't-they ? front. It is clear from the get-go the pair will eventually be getting it on. What makes the wait more than bearable is the infectious and very endearing banter that Gifford and Ferguson can summon at a moment's notice. The movie's best scenes consist of little more than each taking turns to take a good-natured swipe at the other. Co-stars Elizabeth Hurley.
This MOVIE REVIEW by LEIGH PAATSCH is from the March 11 2021 issue of The Herald Sun Digital Edition. To subscribe visit
www.heraldsun.com.au
.
---
❊ Web Links ❊
➼
Then Came You
❊ Be Social ❊
→
Disclaimer
: Check before making plans
...
Update Page