Just Mercy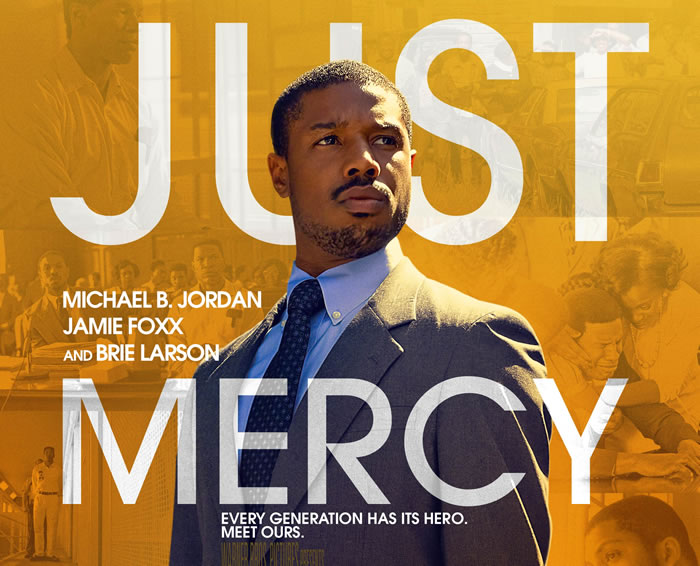 World-renowned civil rights defense attorney Bryan Stevenson works to free a wrongly condemned death row prisoner.
A powerful and thought-provoking true story "Just Mercy" follows young lawyer Bryan Stevenson (Jordan) and his history-making battle for justice. After graduating from Harvard Bryan had his pick of lucrative jobs.
Instead he heads to Alabama to defend those wrongly condemned or who were not afforded proper representation with the support of local advocate Eva Ansley (Larson).
One of his first and most incendiary cases is that of Walter McMillian (Foxx) who in 1987 was sentenced to die for the notorious murder of an 18-year-old girl despite a preponderance of evidence proving his innocence and the fact that the only testimony against him came from a criminal with a motive to lie.
In the years that follow Bryan becomes embroiled in a labyrinth of legal and political maneuverings and overt and unabashed racism as he fights for Walter and others like him with the odds-and the system-stacked against them.
Michael B. Jordan ("Black Panther" "Creed") and Oscar winners Jamie Foxx ("Ray" "Baby Driver" "Django: Unchained") and Brie Larson ("Room" "Captain Marvel") star in "Just Mercy" an inspiring drama that brings one of the most important stories of our time to the big screen.
New movies in cinemas this week reviewed by EG TheAge the entertainment guide to plan your weekend and beyond.
Check out latest films Hollywood blockbusters and independent films.

(137 minutes) M
Starring Michael B. Jordan as a Harvard law graduate and Jamie Foxx as a convicted murderer Just Mercy takes you into the medieval workings of the Alabama justice system in the 1980s. The script is distilled from a memoir by Bryan Stevenson who headed south in 1988 to become the leader of a group of activists campaigning for a review of the cases against many of the state's death row prisoners. At the pulsing core of the story is death row where inmates in adjoining cells can't see one another but the banter which passes between the bars and walls of their confinement keeps them going. SH
---
❊ When & Where ❊
Happens: Monday, Tuesday, Wednesday, Thursday, Friday, Saturday, Sunday
❊ Be Social ❊
Disclaimer
: Event details can change at any time. Check with the advertiser before making plans, buying tickets or proceeding
...
---
❊ Web Links ❊
→
Just Mercy
Update Page