CHOICE Shiny Award - Winners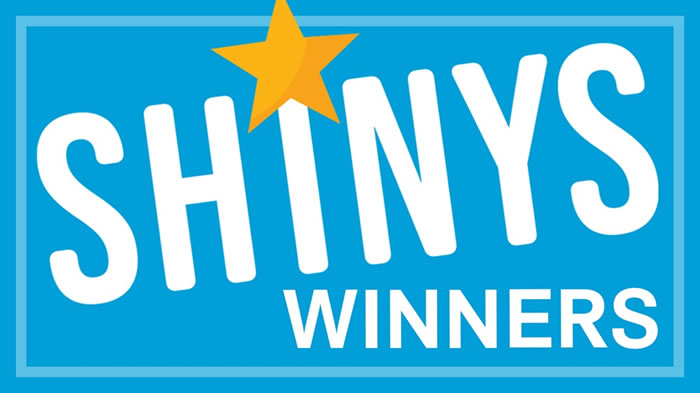 Recognising kindness during the COVID-19 pandemic.
And the winners are...
In choosing the winners we were looking for action that showed genuine care and concern for the community.
It was also important that we were able to see that the actions taken went beyond what similar businesses who received nominations were doing.
CHOICE Shiny Award winners
NRMA Insurance
- Australia
Greater Bank
- Australia
Hotel Bruny
, Bruny Island, Tasmania
The George Harcourt Inn
, Nicholls, ACT
Busy Bee Deli
, Como, WA
Daughter in Law | Indian Restaurant & Bar
, Melbourne, Vic
CHOICE Shiny Award winners
What you think about businesses during COVID-19
Australians love their supermarkets
Almost 100 nominations were for supermarkets, with Coles, Woolworths, Aldi, IGA and other smaller grocers being commended for their response to the current situation. The main praise was for prioritised opening for vulnerable members of the community, and many of you expressed gratitude for the caring behaviour of individual staff at many stores.
Local generosity
Time and again we read about two types of small businesses going above and beyond.
It seems many local chemists organised for delivery of medications to community members whose health concerns made them wary of venturing out. More than once, the nominator mentioned that the pharmacy also happily included other essential goods with their deliveries at no extra cost.
Similarly, butchers were also praised for helping with supplies of meat and other essential goods for people who were forced to isolate at home, and many were praised for offering to include other items in their deliveries, all for no extra charge.
Doing it hard, but still time for kindness
One sector that COVID-19 undoubtedly hit hard is the hospitality industry. But despite the hardship, businesses in this industry responded by going above and beyond to support their communities. From providing free meals to people in need, to fundraising for the elderly and vulnerable, to simply finding ways to entertain during lockdown, many hospitality businesses were praised for their efforts.
Big, but caring
Although small local businesses received the bulk of nominations, some larger businesses were also applauded. Their behaviour set them apart from others due to the thoughtfulness and generosity of their response to the crisis.
Kindness will be rewarded
One of the overarching themes that came through in the nominations was your determination to reward the businesses that stood by your communities.
People told us many times over about their newfound commitment to supporting those who supported them.
"A life support system in our time of need. We will not forget."
"They will get my business in future, but in the meantime I truly am grateful for their generosity."
"I will always buy from them now."
---
❊ Web Links ❊
➼
CHOICE Shiny Award - Winners
➼
www.choice.com.au
❊ Also See.. ❊
➼
CHOICE
❊ Be Social ❊
→
Disclaimer
: Check before making plans
...
Update Page