Heart Health Check | 45+ Free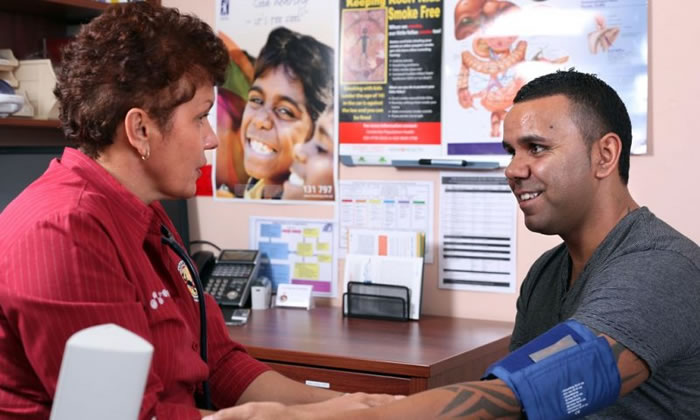 Time to book a Heart Health Check? If you're over 45, or over 30 if you're of Aboriginal or Torres Strait Islander descent, you should book your Heart Health Check today
Australia has introduced a Medicare-funded Heart Health Check for all Australians at risk of developing heart disease.
Are you at risk? Do you need a Heart Health Check?
Every day 51 Australians die from heart disease; it's a confronting figure.
The Heart Foundation has campaigned for Heart Health Checks because they can save lives. Heart Health Checks can also help to prevent the pain and suffering that people and their families endure after a heart attack or stroke.
Professor Garry Jennings cardiologist and Chief Medical Advisor for the Heart Foundation says the introduction of Heart Health Checks and better treatments for people at risk of heart disease could over the next five years prevent:

76500 heart attacks and strokes

9100 deaths
A Heart Health Check could save your life or the life of someone you love. Your regular doctor will perform the check and the results indicate your level of risk for having a heart attack or stroke within the next five years. Your Heart Health Check could involve:

Taking your blood to check cholesterol and glucose levels

Checking your blood pressure

Learning more about your immediate family's heart health history (covering your parents and siblings)

Considering any other health conditions you may have such as kidney disease or arrhythmias

Discussing your diet whether you smoke and how active you are

Assessing your body mass index (BMI) and waist measurement
But how do you know if you need one?
The Heart Foundation recommends Australians over 45 years of age have a Heart Health Check. Aboriginal and Torres Strait Islander Australians should have a check when they are over 35.
How do you get a Heart Health Check?
Medicare-funded Heart Health Checks will be available from your GP from April 2019.
Go on, call your GP now and book in!
---
❊ When & Where ❊
Happens: Monday, Tuesday, Wednesday, Thursday, Friday, Saturday, Sunday
→
Disclaimer
: Event details can change at any time. Check with the advertiser before making plans, buying tickets or proceeding
...
---
❊ Web Links ❊
→
Heart Health Check | 45+ Free
→
www.heartfoundation.org.au
❊ Also See.. ❊
➼
Heart Foundation of Australia
Update Page