** INACTIVE ADVERTSING **
The date for this event has now passed.
Reader Enquiries Here
or see below for Update information.
---
West Coast Eagles v Geelong | AFL

The next West Coast Eagles home game:

Sunday April 8

West Coast Eagles v Geelong

Optus Stadium - Perth (4.40pm)



Palmerbet
is 100% Australian owned & fastest growing online bookmaker |
Read More..
---
2018 TOYOTA AFL PREMIERSHIP SEASON

Full draw, games, times, venues for AFL season

All 198 home and away games for the year are below.

Please note: All times and dates are AEDT prior to Sunday April 1 then AEST from Sunday April 1 onwards.


ROUND 1

Thursday March 22

Richmond v Carlton, MCG (7.25pm)

Friday March 23

Essendon v Adelaide, Etihad Stadium (7.50pm)

Saturday March 24

St Kilda v Brisbane Lions, Etihad Stadium (3.35pm)

Port Adelaide v Fremantle, Adelaide Oval (4.35pm)

Gold Coast Suns v North Melbourne, Cazaly's Stadium - Cairns (7.25pm)

Hawthorn v Collingwood at MCG (7.25pm)

Sunday, March 25

GWS Giants v Western Bulldogs, UNSW Canberra Oval (1.10pm)

Melbourne v Geelong, MCG (3.20pm)

West Coast Eagles v Sydney Swans, Optus Stadium - Perth (7.20pm)


ROUND 2

Thursday March 29

Adelaide v Richmond, Adelaide Oval (7.50pm)

Friday March 30

North Melbourne v St Kilda, Etihad Stadium (4.20pm)

Saturday March 31

Carlton v Gold Coast Suns, Etihad Stadium (1.45pm)

Collingwood v GWS Giants, MCG (4.35pm)

Brisbane Lions v Melbourne, Gabba (7.25pm)

Fremantle v Essendon, Optus Stadium - Perth (8.10pm)

Sunday April 1

Western Bulldogs v West Coast Eagles, Etihad Stadium (3.20pm)

Sydney Swans v Port Adelaide, SCG (4.40pm)

Monday April 2

Geelong v Hawthorn, MCG (3.20pm)


ROUND 3

Friday April 6

Carlton v Collingwood, MCG (7.50pm)

Saturday April 7

Port Adelaide v Brisbane Lions, Adelaide Oval (1.45pm)

Melbourne v North Melbourne, MCG (2.10pm)

Gold Coast Suns v Fremantle, Optus Stadium - Perth (4.35pm)

Sydney Swans v GWS Giants, SCG (7.25pm)

St Kilda v Adelaide, Etihad Stadium (7.25pm)

Sunday April 8

Richmond v Hawthorn, MCG (1.10pm)

Western Bulldogs v Essendon, Etihad Stadium (3.20pm)

West Coast Eagles v Geelong, Optus Stadium - Perth (4.40pm)


ROUND 4

Friday April 13

Adelaide v Collingwood, Adelaide Oval (7.50pm)

Saturday April 14

GWS Giants v Fremantle, UNSW Canberra Oval (1.45pm)

Richmond v Brisbane Lions, MCG (2.10pm)

Western Bulldogs v Sydney Swans, Etihad Stadium (4.35pm)

North Melbourne v Carlton, Blundstone Arena - Hobart (7.25pm)

West Coast Eagles v Gold Coast Suns, Optus Stadium - Perth (8.10pm)

Sunday April 15

Essendon v Port Adelaide, Etihad Stadium (1.10pm)

Hawthorn v Melbourne, MCG (3.20pm)

Geelong v St Kilda, GMHBA Stadium (4.40pm)


ROUND 5

Friday April 20

Sydney Swans v Adelaide, SCG (7.50pm)

Saturday April 21

St Kilda v GWS Giants, Etihad Stadium (1.45pm)

Carlton v West Coast Eagles, MCG (4.35pm)

Port Adelaide v Geelong, Adelaide Oval (7.40pm)

Fremantle v Western Bulldogs, Optus Stadium - Perth (8.10pm)

Sunday April 22

North Melbourne v Hawthorn, Etihad Stadium (3.20pm)

Brisbane Lions v Gold Coast Suns, Gabba (4.40pm)

Tuesday April 24

Melbourne v Richmond, MCG (7.25pm)

Wednesday April 25

Collingwood v Essendon, MCG (3.20pm)


ROUND 6

Friday April 27

Western Bulldogs v Carlton, Etihad Stadium (7.50pm)

Saturday April 28

Geelong v Sydney Swans, GMHBA Stadium (1.45pm)

North Melbourne v Port Adelaide, Etihad Stadium (2.10pm)

GWS Giants v Brisbane Lions, Spotless Stadium (4.35pm)

Hawthorn v St Kilda, UTAS Stadium - Launceston (7.25pm)

Adelaide v Gold Coast Suns, Adelaide Oval (7.40pm)

Sunday April 29

Essendon v Melbourne, Etihad Stadium (1.10pm)

Collingwood v Richmond, MCG (3.20pm)

Fremantle v West Coast Eagles, Optus Stadium - Perth (4.40pm)


ROUND 7

Friday May 4

Geelong v GWS Giants, GMHBA Stadium (7.50pm)

Saturday May 5

Western Bulldogs v Gold Coast Suns, Mars Stadium - Ballarat (1.45pm)

Essendon v Hawthorn, MCG (2.10pm)

West Coast Eagles v Port Adelaide, Optus Stadium - Perth (4.35pm)

Sydney Swans v North Melbourne, SCG (7.25pm)

Adelaide v Carlton, Adelaide Oval (7.40pm)

Sunday May 6

Richmond v Fremantle, MCG (1.10pm)

St Kilda v Melbourne, Etihad Stadium (3.20pm)

Brisbane Lions v Collingwood, Gabba (4.40pm)


ROUND 8

Friday May 11

Hawthorn v Sydney Swans, MCG (7.50pm)

Saturday May 12

GWS Giants v West Coast Eagles, Spotless Stadium (1.45pm)

Carlton v Essendon, MCG (2.10pm)

Gold Coast Suns v Melbourne, Gabba (4.35pm)

Port Adelaide v Adelaide, Adelaide Oval (5.10pm)

Western Bulldogs v Brisbane Lions, Etihad Stadium (7.25pm)

Fremantle v St Kilda, Optus Stadium - Perth (8.10pm)

Sunday May 13

North Melbourne v Richmond, Etihad Stadium (1.10pm)

Collingwood v Geelong, MCG (3.20pm)


ROUND 9

Friday May 18

Adelaide v Western Bulldogs, Adelaide Oval (7.50pm)

Saturday May 19

North Melbourne v GWS Giants, Blundstone Arena - Hobart (1.45pm)

Gold Coast Suns v Port Adelaide, Adelaide Arena - Shanghai (3.15pm)

Essendon v Geelong, MCG (4.35pm)

Sydney Swans v Fremantle, SCG (7.25pm)

St Kilda v Collingwood, Etihad Stadium (7.25pm)

Sunday May 20

Carlton v Melbourne, MCG (1.10pm)

Brisbane Lions v Hawthorn, Gabba (3.20pm)

West Coast Eagles v Richmond, Optus Stadium - Perth (4.40pm)


ROUND 10

Friday May 25

Collingwood v Western Bulldogs, Etihad Stadium (7.50pm)

Saturday May 26

Richmond v St Kilda, MCG (1.45pm)

Brisbane Lions v Sydney Swans, Gabba (4.35pm)

Geelong v Carlton, GMHBA Stadium (7.25pm)

GWS Giants v Essendon, Spotless Stadium (7.25pm)

Sunday May 27

Hawthorn v West Coast Eagles, Etihad Stadium (1.10pm)

Melbourne v Adelaide, TIO Traeger Park - Alice Springs (3.20pm)

Fremantle v North Melbourne, Optus Stadium - Perth (4.40pm)

Byes: Gold Coast Suns, Port Adelaide


ROUND 11

Friday June 1

Sydney Swans v Carlton, SCG (7.50pm)

Saturday June 2

Western Bulldogs v Melbourne, Etihad Stadium (1.45pm)

Hawthorn v Port Adelaide, UTAS Stadium - Launceston (2.10pm)

Gold Coast Suns v Geelong, Metricon Stadium (4.35pm)

Essendon v Richmond, MCG (7.25pm)

West Coast Eagles v St Kilda, Optus Stadium - Perth (8.10pm)

Sunday June 3

North Melbourne v Brisbane Lions, Etihad Stadium (1.10pm)

Collingwood v Fremantle, MCG (3.20pm)

Adelaide v GWS Giants, Adelaide Oval (4.40pm)


ROUND 12

Friday June 8

Port Adelaide v Richmond, Adelaide Oval (7.50pm)

Saturday June 9

Geelong v North Melbourne, GMHBA Stadium (1.45pm)

GWS Giants v Gold Coast Suns, Spotless Stadium (4.35pm)

St Kilda v Sydney Swans, Etihad Stadium (7.25pm)

Sunday June 10

Brisbane Lions v Essendon, Gabba (1.10pm)

Fremantle v Adelaide, Optus Stadium - Perth (4.40pm)

Monday June 11

Melbourne v Collingwood, MCG (3.20pm)

Byes: Carlton, Hawthorn, West Coast Eagles, Western Bulldogs


ROUND 13

Thursday June 14

Port Adelaide v Western Bulldogs, Adelaide Oval (7.50pm)

Friday June 15

Sydney Swans v West Coast Eagles, SCG (7.50pm)

Saturday June 16

Carlton v Fremantle, Etihad Stadium (1.45pm)

Gold Coast Suns v St Kilda, Metricon Stadium (4.35pm)

Hawthorn v Adelaide, MCG (7.25pm)

Sunday June 17

Geelong v Richmond, MCG (3.20pm)

Byes: Brisbane Lions, Collingwood, Essendon, GWS Giants, Melbourne, North Melbourne


ROUND 14

Thursday June 21

West Coast Eagles v Essendon, Optus Stadium - Perth (8.10pm)

Friday June 22

Port Adelaide v Melbourne, Adelaide Oval (7.50pm)

Saturday June 23

Hawthorn v Gold Coast Suns, UTAS Stadium - Launceston (1.45pm)

Brisbane Lions v GWS Giants, Gabba (4.35pm)

Western Bulldogs v North Melbourne, Etihad Stadium (7.25pm)

Sunday June 24

Collingwood v Carlton, MCG (3.20pm)

Byes: Adelaide, Fremantle, Geelong, Richmond, St Kilda, Sydney Swans


ROUND 15

Thursday June 28

Richmond v Sydney Swans, Etihad Stadium (7.20pm)

Friday June 29

Western Bulldogs v Geelong, Etihad Stadium (7.50pm)

Saturday June 30

Carlton v Port Adelaide, MCG (1.45pm)

Adelaide v West Coast Eagles, Adelaide Oval (4.35pm)

Gold Coast Suns v Collingwood, Metricon Stadium (7.25pm)

GWS Giants v Hawthorn, Spotless Stadium (7.25pm)

Sunday July 1

Melbourne v St Kilda, MCG (1.10pm)

Essendon v North Melbourne, Etihad Stadium (3.20pm)

Fremantle v Brisbane Lions, Optus Stadium - Perth (4.40pm)


ROUND 16

Thursday July 5

Sydney Swans v Geelong, SCG (7.20pm)

Friday July 6

Richmond v Adelaide, MCG (7.50pm)

Saturday July 7

Brisbane Lions v Carlton, Gabba (1.45pm)

Port Adelaide v St Kilda, Adelaide Oval (4.35pm)

Western Bulldogs v Hawthorn, Etihad Stadium (7.25pm)

Melbourne v Fremantle, TIO Stadium - Darwin (7.40pm)

Sunday July 8

North Melbourne v Gold Coast Suns, Etihad Stadium (1.10pm)

Essendon v Collingwood, MCG (3.20pm)

West Coast Eagles v GWS Giants, Optus Stadium - Perth (4.40pm)


ROUND 17

Thursday July 12

Adelaide v Geelong, Adelaide Oval (7.50pm)

Friday July 13

St Kilda v Carlton, Etihad Stadium (7.50pm)

Saturday July 14

Hawthorn v Brisbane Lions, UTAS Stadium - Launceston (1.45pm)

Melbourne v Western Bulldogs, MCG (4.35pm)

Gold Coast Suns v Essendon, Metricon Stadium (7.25pm)

GWS Giants v Richmond, Spotless Stadium (7.25pm)

Sunday July 15

Collingwood v West Coast Eagles, MCG (1.10pm)

North Melbourne v Sydney Swans, Etihad Stadium (3.20pm)

Fremantle v Port Adelaide, Optus Stadium - Perth (4.40pm)


ROUND 18

Friday July 20

St Kilda v Richmond, Etihad Stadium (7.50pm)

Saturday July 21

Collingwood v North Melbourne, MCG (1.45pm)

Sydney Swans v Gold Coast Suns, SCG (2.10pm)

Essendon v Fremantle, Etihad Stadium (4.35pm)

Brisbane Lions v Adelaide, Gabba (7.25pm)

Geelong v Melbourne, GMHBA Stadium (7.25pm)

Sunday July 22

Carlton v Hawthorn, Etihad Stadium (1.10pm)

West Coast Eagles v Western Bulldogs, Optus Stadium - Perth (3.20pm)

Port Adelaide v GWS Giants, Adelaide Oval (4.40pm)


ROUND 19

Friday July 27

Essendon v Sydney Swans, Etihad Stadium (7.50pm)

Saturday July 28

Richmond v Collingwood, MCG (1.45pm)

Geelong v Brisbane Lions, GMHBA Stadium (2.10pm)

GWS Giants v St Kilda, Spotless Stadium (4.35pm)

Gold Coast Suns v Carlton, Metricon Stadium (7.25pm)

Adelaide v Melbourne, Adelaide Oval (7.40pm)

Sunday July 29

North Melbourne v West Coast Eagles, Blundstone Arena - Hobart (1.10pm)

Western Bulldogs v Port Adelaide, Mars Stadium - Ballarat (3.20pm)

Fremantle v Hawthorn, Optus Stadium - Perth (4.40pm)


ROUND 20

Friday August 3

Richmond v Geelong, MCG (7.50pm)

Saturday August 4

Hawthorn v Essendon, MCG (1.45pm)

Brisbane Lions v North Melbourne, Gabba (2.10pm)

Adelaide v Port Adelaide, Adelaide Oval (4.35pm)

St Kilda v Western Bulldogs, Etihad Stadium (7.25pm)

Sydney Swans v Collingwood, SCG (7.25pm)

Sunday August 5

Carlton v GWS Giants, Etihad Stadium (1.10pm)

Melbourne v Gold Coast Suns, MCG (3.20pm)

West Coast Eagles v Fremantle, Optus Stadium - Perth (4.40pm)


ROUND 21

Friday August 10

Essendon v St Kilda, Etihad Stadium (7.50pm)

Saturday August 11

Hawthorn v Geelong, MCG (1.45pm)

Gold Coast Suns v Richmond, Metricon Stadium (2.10pm)

Port Adelaide v West Coast Eagles, Adelaide Oval (4.35pm)

Collingwood v Brisbane Lions, Etihad Stadium (7.25pm)

GWS Giants v Adelaide, UNSW Canberra Oval (7.25pm)

Sunday August 12

North Melbourne v Western Bulldogs, Etihad Stadium (1.10pm)

Melbourne v Sydney Swans, MCG (3.20pm)

Fremantle v Carlton, Optus Stadium - Perth (4.40pm)


ROUND 22

Friday August 17

Richmond v Essendon, MCG (7.50pm)

Saturday August 18

Collingwood v Port Adelaide, MCG (1.45pm)

Geelong v Fremantle, GMHBA Stadium (2.10pm)

GWS Giants v Sydney Swans, Spotless Stadium (4.35pm)

Gold Coast Suns v Brisbane Lions, Metricon Stadium (7.25pm)

St Kilda v Hawthorn, Etihad Stadium (7.25pm)

Sunday August 19

Carlton v Western Bulldogs, Etihad Stadium (1.10pm)

West Coast Eagles v Melbourne, Optus Stadium - Perth (3.20pm)

Adelaide v North Melbourne, Adelaide Oval (4.40pm)


ROUND 23

(Dates and times TBC)

Friday August 24 - Sunday August 26

Port Adelaide v Essendon, Adelaide Oval

Carlton v Adelaide, Etihad Stadium

Geelong v Gold Coast Suns, GMHBA Stadium

Richmond v Western Bulldogs, MCG

Sydney Swans v Hawthorn, SCG

Brisbane Lions v West Coast Eagles, Gabba

St Kilda v North Melbourne, Etihad Stadium

Melbourne v GWS Giants, MCG

Fremantle v Collingwood, Optus Stadium - Perth


---
AFL Teams

Adelaide

Brisbane Lions

Carlton

Collingwood

Essendon

Fremantle

Geelong

Gold Coast Suns

GWS Giants

Hawthorn

Melbourne

North Melbourne

Port Adelaide

Richmond

St Kilda

Sydney Swans

West Coast Eagles

Western Bulldogs
Grounds

ANZ Stadium, Sydney

Adelaide Oval

Blundstone Arena, Hobart

Cazaly's Stadium, Cairns

Etihad Stadium, Melbourne

GMHBA Stadium | Geelong


Manuka Oval | Canberra


Mars Stadium | Ballarat

Melbourne Cricket Ground

Metricon Stadium, Gold Coast

Optus Stadium, Perth

Spotless Stadium, Sydney

Sydney Cricket Ground

The Gabba, Brisbane

TIO Traeger Park

University of Tasmania Stadium, Launceston UTAS


UNSW Canberra Oval
Quick Links

2018 AFL Fixture

2018 AFL Ladder

2018 AFL Fantasy Football

2018 AFL News
Television

Channel 7

Foxtel

Channel 9

Marngrook Footy Show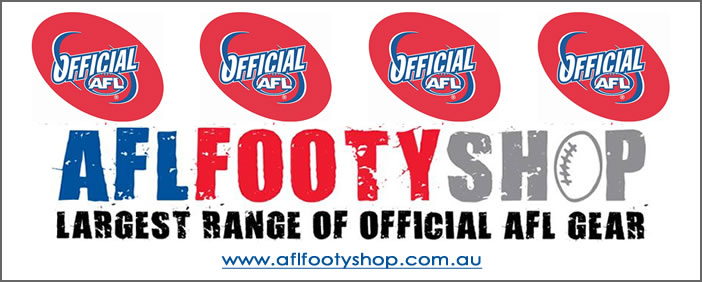 Games
Web Link:
West Coast Eagles v Geelong | AFL