The Paris Underground Cabaret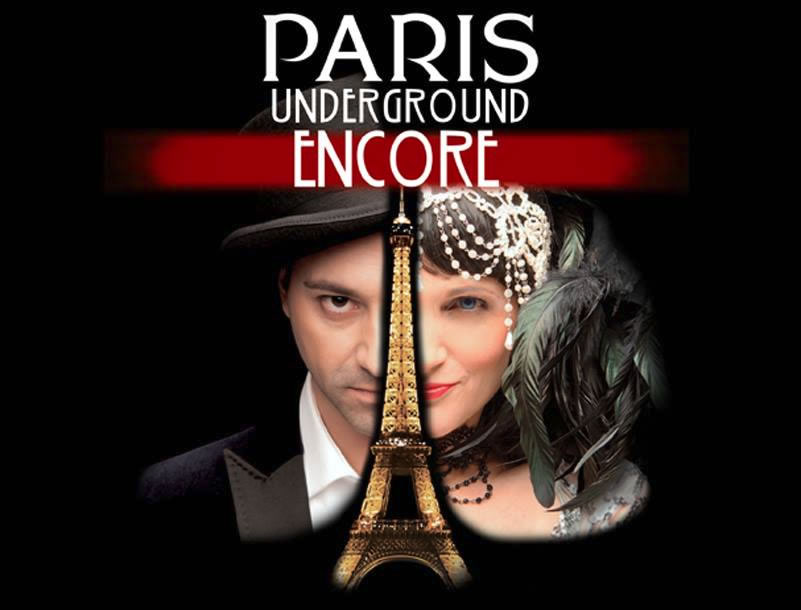 Presented by Madotti and Vegas
Journey through the dark delights of the city of light with the Paris Underground Cabaret, performing in Perth for the first time.
Featuring the magic of Madotti and Vegas, Australia's most unique magicians; the beauty and grace of aerialist, dancer and circus artist Hannah Trott; the rare skill of tap-dance king Monsieur Eden Read; the dangerously charming and risque repartee of chanteuse Aurora Kurth; and international dancer and burlesque artiste extraordinaire Miss Mimi Le Noire and the gravity defying talent of cirque specialist Monsieur Tim Rutty.
❊ When ❊
Date
: Wednesday 22nd of August 2018
Time:
7:30pm
➼ Venue: 1 Calendar events |
View Events
❊ Web Links ❊
➼
Book Online Here
➼
The Paris Underground Cabaret
❊ Be Social ❊
Publisher Statement
: Details can change at any time. Readers are advised to check with the advertiser (links above) before proceeding.
➼
Advertising Disclaimer
Tags:
Cabaret, burlesque, illusion, magic, comedy
Update This Page