What's Showing | Latest Films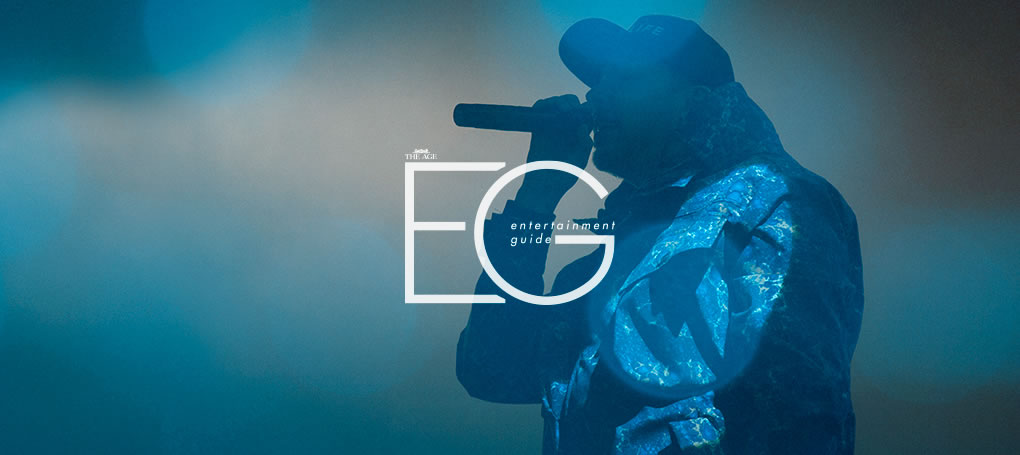 The latest films showing in cinema's reviewed weekly by EG.
EG is the entertainment guide to plan your weekend and beyond.
Latest Films Showing This Week
NEW |
A STAR IS BORN
I
(135 minutes) M
A Star Is Born is not Shakespeare but it does have the adaptability of a classic. This is its fourth big remake and three of those incarnations have provided a perfect showcase for the diva of the day. This time it confirms Lady Gaga's acting skills, while also proving that her co-star , Bradley Cooper can direct - although he is a little too fond of the frame-filling close-up . When Gaga's Ally and director and co-star Bradley Cooper's Jackson Maine first meet, he's a famous rock singer and musician and she's a hotel waitress with a part-time gig singing at a drag bar. It's the beginning of her transformation. SH
NEW |
WESTWOOD: PUNK, ICON, ACTIVIST
J I
(80 minutes) M
In the opening scene of this entertainingly scatty biopic, the British fashion designer Vivienne Westwood goes limp with boredom of the thought of having to put her life into perspective. The most consistently flamboyant of fashion's wild spirits, Westwood, now 77, has done her best to maintain her maverick status over the years. The film is a debut feature by Lorna Tucker, a former fashion model and maker of short films and videos. SH
AMERICAN ANIMALS
I
(116 minutes) MA
Based on the true story (or is it?) of four guys who steal an extremely rare book from a Kentucky university, the truth here is a slippery and subjective thing. Beyond being a heist movie there's the question of why four reasonably privileged young men would set fire to their own lives in this way? PB
A SIMPLE FAVOUR
J I
(117 minutes) G
A Simple Favour is largely a comedy, and a good one, in which perfect mum Stephanie Sommers (Anna Kendrick) and her polar opposite Emily Nelson (Blake Lively) become friends and then something else. In one sense, it's a fresh take on the stress point of many women's lives - between career and children. PB
CHRISTOPHER ROBIN
I
(104 minutes) G
Didn't we just have a Christopher Robin movie? Well, yes, but Goodbye Christopher Robin from last year was about the complicated Milne family in the 1920s. This new one is aimed at a younger audience. Ewan McGregor plays a fictional grown-up Christopher Robin, a harried executive at the Winslow Luggage Company in London. His daughter Madeline (Bronte Carmichael) gives it to him straight - '' I never see you'' . It's the modern father's dilemma. PB
CRAZY RICH ASIANS
J I
(120 minutes) M
Dedicated to Oscar Wilde's mantra that nothing succeeds like excess, Crazy Rich Asians is a lot of fun. The cast is a crafty mix of new and established talents, including Constance Wu, Awkwafina and Ken Jeong. SH
DON'T WORRY, HE WONT GET FAR ON FOOT
I
(114 minutes) M
Joaquin Phoenix plays John Callahan, a cartoonist and laidback dropout with an endearingly corny sense of humour who is also a heavy drinker prone to fits of rage fuelled by resentment of the mother who gave him up at birth. Rendered quadriplegic in a car accident at 21, he regained only partial use of his upper body, drawing his cartoons laboriously with a pen held between his hands. JW
THE HOUSE WITH A CLOCK IN ITS WALLS
J I
(99 minutes) PG
Before J.K. Rowling, there was John Bellairs, a specialist in fantasy for young readers. Based on his 1973 novel, this film by Eli Roth features Jonathan Barnevelt (Jake Black) and his best friend, Florence Zimmerman (Cate Blanchett), next-door neighbours who share a fond and longstanding friendship based on an amiable exchange of insults. Ten-year-old Lewis (Owen Vaccaro) falls under their spell when he comes to live with Jonathan, his uncle. SH
IN LIKE FLYNN
III
(98 minutes) CTC
Australian action director Russell Mulcahy (Resident Evil: Extinction) has produced a rough screen translation of Errol Flynn's book Beams End, a rollicking account of his youthful Coral Sea adventures. As Flynn, Australian actor Thomas Cocquerel (Red Dog: True Blue) has the looks but neither the accent nor the urbanity required to bring him back to life. SH
LADIES IN BLACK
I
(109 minutes) PG
Several characters gain some degree of wisdom in Bruce Beresford's Ladies in Black, a film based on Madeleine St John's book The Women in Black and which he fought for years to make. He can count this film, starring Julia Ormond, Rachael Taylor and Angourie Rice, as a personal triumph. Set in Sydney in 1959, the story centres on the frock department of a fictitious upmarket store, called Goode's , a microcosm of a country on the cusp of change. JW
NIGHT SCHOOL
III
(111 minutes) M
Malcolm D. Lee directs here, fresh from the triumph of Girls Trip. Kevin Hart stars as Teddy Walker, a cocky barbecue salesman who falls on hard times and must sign up for evening classes to gain his high school equivalency certificate. Despite Hart's best efforts, the film belongs to Lee's breakout Girls Trip star Tiffany Haddish as Carrie, the wised-up night school teacher. JW
SMALLFOOT
J I
(96 minutes) PG
'' Smallfoot' ' is yeti-speak for a human being, a species that most yeti believe to be the stuff of mythology. But Migo, an ebullient young bigfoot, thinks otherwise. He's seen a smallfoot and he's out to convince the rest of his gang that they should try to find him. Like most modern animated features, it comes with a voice cast of big names. SH
Source:
EG: TheAge
PAUL BYRNES (PB) SANDRA HALL (SH) & JAKE WILSON (JW)
This EG article is from the October 19, 2018 issue of The Age Digital Edition.
To subscribe visit
digitaleditions.com.au
EG
For more than 25 years EG in Friday's The Age has been synonymous with entertainment in Melbourne.
Aimed at a broad audience; from fans of local and international music to movie lovers looking for the biggest Hollywood blockbuster or locally made independent film.
❊ When ❊
Days
: Monday, Tuesday, Wednesday, Thursday, Friday, Saturday, Sunday
2018-10-29 , 2018-10-30 , 2018-10-24 , 2018-10-25 , 2018-10-26 , 2018-10-27 , 2018-10-28
❊ Web Links ❊
➼
What's Showing | Latest Films
❊ Be Social ❊
Publisher Statement
: Details can change at any time. Readers are advised to check with the advertiser (links above) before proceeding.
➼
Advertising Disclaimer
Update This Page