Objects and Memories Tour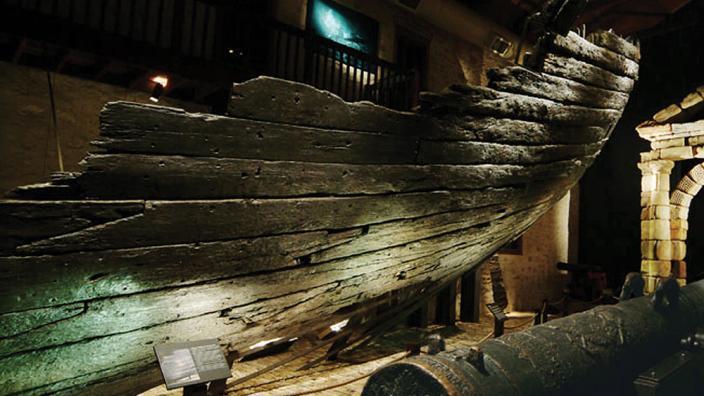 Objects and Memories Tour - Visitors with Dementia and their Carers
Thu 17 Nov 2016 â€' Sat 17 Nov 2018
WA Shipwrecks Museum
Join us on a special tour where story-telling with objects encourages conversations and evokes memories.
A specialised tour for people living with dementia and their carers.
Tours available at the WA Shipwrecks Museum and WA Maritime Museum, including special exhibitions.
Bookings essential
Telephone 1300 134 081
Cost Free
Museum entry fees may apply
Site accessibility
Address
WA Shipwrecks Museum,
Cliff Street,
Fremantle, Western Australia, 6160
ACROD parking
Wilsons car park $1.80/hr.
2 bays in front of museum and 1 bay on Slip St.
Level and ramp access to the museum entrance.
Drop off area
Wilsons car park $1.80/hr.
1 bay front of museum.
Ramp to footpath.
Level and ramp access to the museum entrance.
CAT bus stop
On Cliff St, at the side of the museum
Entry to Museum
Approximately 30 metres level path to Museum entrance which has self-opening doors.
There is one entry to the Museum.
Reception
Entry foyer immediately inside self-opening entry door.
Trained Guide or Assistance Dogs
Visitors accompanied by a Trained Guide or Assistance Dog or a dog undergoing such training are welcome in this site.
Access within Museum
Ramp and lift available both suitable for disabled access.
Automatic doors to galleries
Equipment available
One (1) wheelchair available for use.
Toilets
Unisex disability access toilet available on the ground floor.
❊ When ❊
From
: Thursday 17th of November 2016 To Saturday 17th of November 2018
Time:
9:30am – 5:00pm
❊ Venue | Location ❊
WA Shipwrecks Museum
[
view
]
Cliff Street Fremantle Western Australia ||
Map
Telephone: 1300 134 081
➼ Venue: 3 Calendar events |
View Events
❊ Web Links ❊
➼
Book Online Here
➼
Objects and Memories Tour
❊ Be Social ❊
Publisher Statement
: Details can change at any time. Readers are advised to check with the advertiser (links above) before proceeding.
➼
Advertising Disclaimer
Update This Page