What's On | Sunday 17th December 2017..

Santa's Magical Kingdom
SANTA'S MAGICAL KINGDOM A celebration of Christmas for the whole family CROWN PYRAMID 1 - 23 December, 2017 Santa's Magical Kingdom, one of Perth's most popular Christmas events in 2016, makes a welcome return to Crown Pyramid this December. T.. | View More..



Heath Ledger - A Life in Pictures
HEATH LEDGER: A LIFE IN PICTURES 14 October 2017 - 29 January 2018 | Free CURATED BY THE WESTERN AUSTRALIAN MUSEUM PRESENTED IN PARTNERSHIP WITH THE ART GALLERY OF WESTERN AUSTRALIA GUEST CURATOR, ALLISON HOLLAND Discover a passionate film-mak.. | View More..



Geraldton Museum | Galleries
Western Australian Museum - Museums - Geraldton MID WEST GALLERY A winding road of discovery inspired by the Murchison River, this exhibition offers surprises and fascinating artefacts around every bend of the snaking gallery. The exhibitio.. | View More..



Geraldton Museum | Open
The Western Australian Museum - Geraldton celebrates the rich heritage of the land, sea and people of the Mid West region. Daily: 9.30am - 4.00pm Open ANZAC Day: 1.00pm - 4.00pm Closed: Christmas Day, Boxing Day, New Years Day and Good Friday. .. | View More..



Museum of the Great Southern | Open
The museum overlooks picturesque Princess Royal Harbour, on the site of first European settlement in Western Australia. School Holiday Opening Hours During January, April, July and October Day Opening hours Monday 10.00am - 4.30pm Tuesday .. | View More..


➼ Show [6] Exhibitions | Launch
| | |
| --- | --- |
| ❊ Film Festivals & Showing ❊ | |

Moonlight Cinema
Moonlight Cinema is an open air cinema screening latest release, contemporary, cult and classic movies on the sweeping lawns of Synergy Parkland in Kings Park. Perths Moonlight Cinema is located at Synergy Parkland in Kings Park and Botanic Garde.. | View More..


| | |
| --- | --- |
| ❊ Markets | Art, Craft & General ❊ | |

Boulder Markets
Boulder Markets are held on the third Sunday of the month, 9.30am to 1.30pm, along historic Burt Street and in the Loopline Reserve Railway Park. Rain, hail or shine! The markets offer a great day of family fun, loaded with local crafts, displa.. | View More..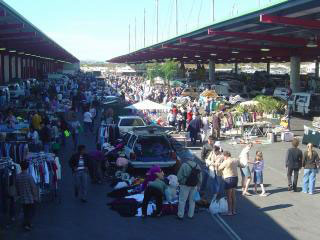 Canning Vale Markets
The Canning Vale Markets operate every Sunday of the year from 7:00am to 1:00pm at the site known as Market City, 280 Bannister Rd. Established in July 1990 it has continued to grow into a Sunday institution for the avid bargain hunters and for fa.. | View More..



E Shed Markets
Enjoy the sights, sounds, flavours, action and colour of Fremantles best waterside market - E-Shed Markets operates Friday, Saturday, Sunday and Public holidays all year round. Located in a magnificent historical warehouse building on Victoria Qua.. | View More..


➼ Show [8] Markets | Art, Craft & General
| | |
| --- | --- |
| ❊ Markets | Food & Produce ❊ | |

Kalamunda Farmers Market
The Kalamunda Farmers Markets are held every Sunday morning from 8am to 12noon in the Kalamundas Cental Mall. These markets are farmers and producers markets, giving buyers the chance to come along and talk to the farmers and producers about their.. | View More..



Leederville Growers Market
The Leederville Growers Market provides a vibrant market experience for the whole community, featuring delicious food, fabulous local entertainment and family friendly activites. Local producers from throughout the precinct will be selling fresh,.. | View More..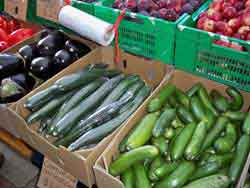 Midland Farmers Market
Midland Farmers Markets are held every Sunday and public holiday weekends from 7am to 3pm, held behind Town Hall Clock on Old Great Northern Highway, Midland. The Midland Farmers Market has been established for over 30 years and is the second olde.. | View More..


➼ Show [5] Markets | Food & Produce

Western Australian Maritime Museum-Open
Western Australian Maritime Museum Opening Hours Day Opening hours Monday 9.30am - 5.00pm Tuesday 9.30am - 5.00pm Wednesday 9.30am - 5.00pm Thursday 9.30am - 5.00pm Friday 9.30am - 5.00pm Saturday 9.30am - 5.00pm Sunday 9.30am - 5.00pm .. | View More..



Catch | Daily Deals
Have Catch daily deals delivered piping hot to your inbox. Do you remember Catch Of The Day, well now we're known simply as CATCH, fast daily deals delivered right to your door. Catch offers over 13,000 branded products across a wide range of c.. | View More..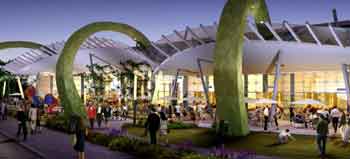 Coventry Square Markets
Coventry Square Markets in Morley, Western Australia is one of Australias premier markets. Situated adjacent to Centro Galleria in Morley, the markets offer a veritable mix of restaurants, cafes and specialty shops. The Coventry Square Market acts.. | View More..



Australia v England | Ashes Series-3rd Test
Australias greatest rivallry returns when England takes on Australian in Ashes 2017-18. There are few events in the Australian sporting calendar that evoke as much passion as the Ashes. Australia likely to host the first day-night Ashes Test ne.. | View More..



Perth Hop-on Hop-off Tour
See the sites of Perth your way with a hop-on hop-off pass covering all the citys must-see attractions. With great views from the open top of the bus and informative commentary, this tour allows you to customize your own itinerary. Buses depart a.. | View More..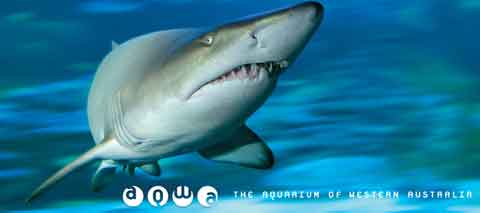 AQWA | The Aquarium of Western Australia
Explore 12,000km of Western Australias coastline in just a few hundred metres at The Aquarium of Western Australia (AQWA). From the icy waters of the southern ocean to the tropical wonderland of coral reefs in the Far North, AQWA takes you on an u.. | View More..